Sinchon: General Braised Chicken 장군찜닭
[Visited in 2023, the store has been replace by another 찜닭 store, I have shared in my current 2023 trip. Look forward =)]
[Travel in March/April 2017]
I have been staying at Sinchon for a good 10 times so far, and my aim is to explore all the good foods and cafes around this area haha. There's always a saying that, if you stay near this area, its always very rare and times you wanted to spend time here…. That happened to me twice in Myeongdong haha. But Sinchon (& Edae) is such a lovely place that fill with many lovely cafes and eateries. Since I stayed Sinchon (most of the time), my first day and last day of my trip definitely spent in Sinchon… I wanted to try something different every trip so my explore spirit will allows me to find more!
Since I'm bringing 2 new friends to Korea this time, I must bring them to eat 찜닭! I always like the one at Gangnam but, doesn't want to make a trip all the way there this trip. And, I found one in Sinchon and I guessed its my favourite 찜닭 since the first bite haha. My friend whom tried a few 찜닭 the last 2 trips and think this is the best too.
So you know where you can eat 찜닭 after shopping at Sinchon/Edae hehe….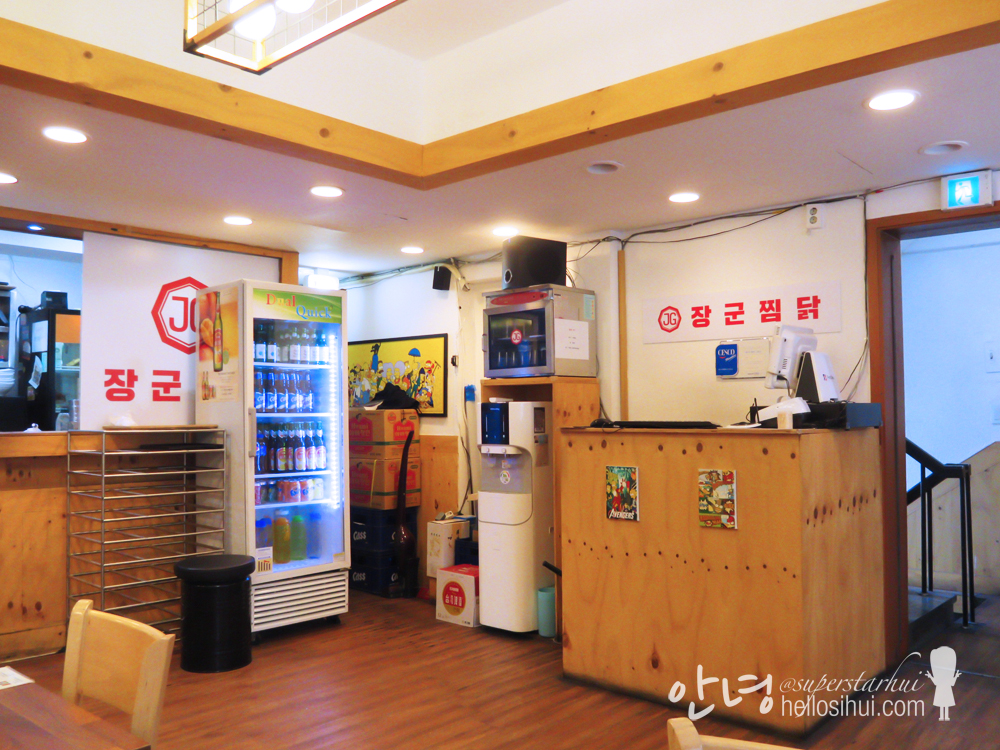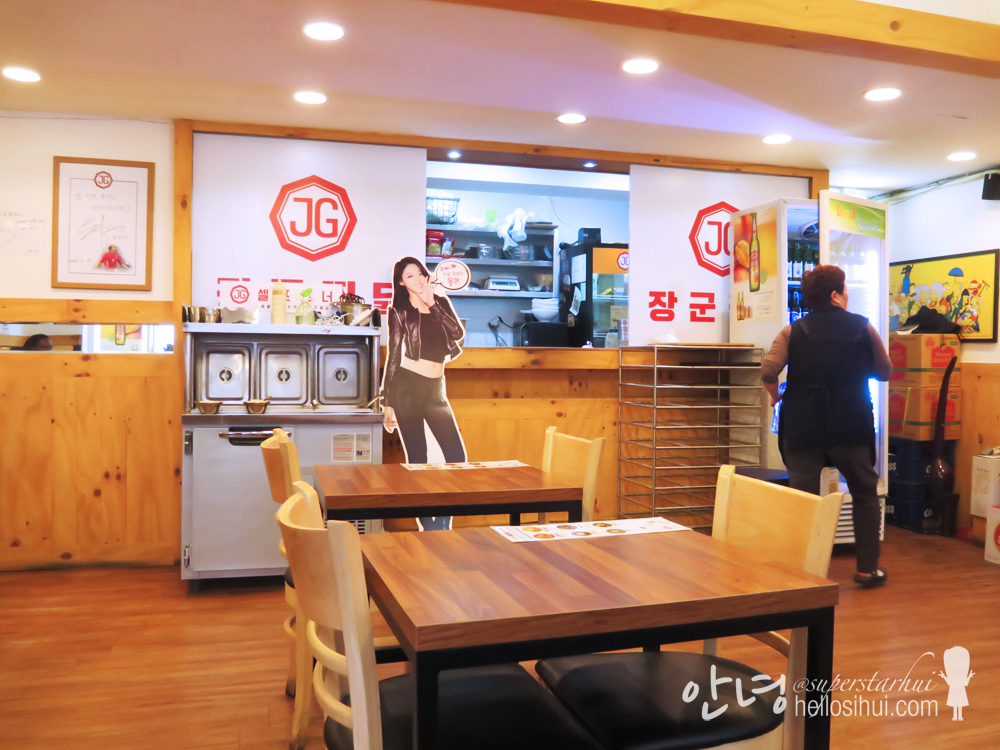 #a really simple and small eatery!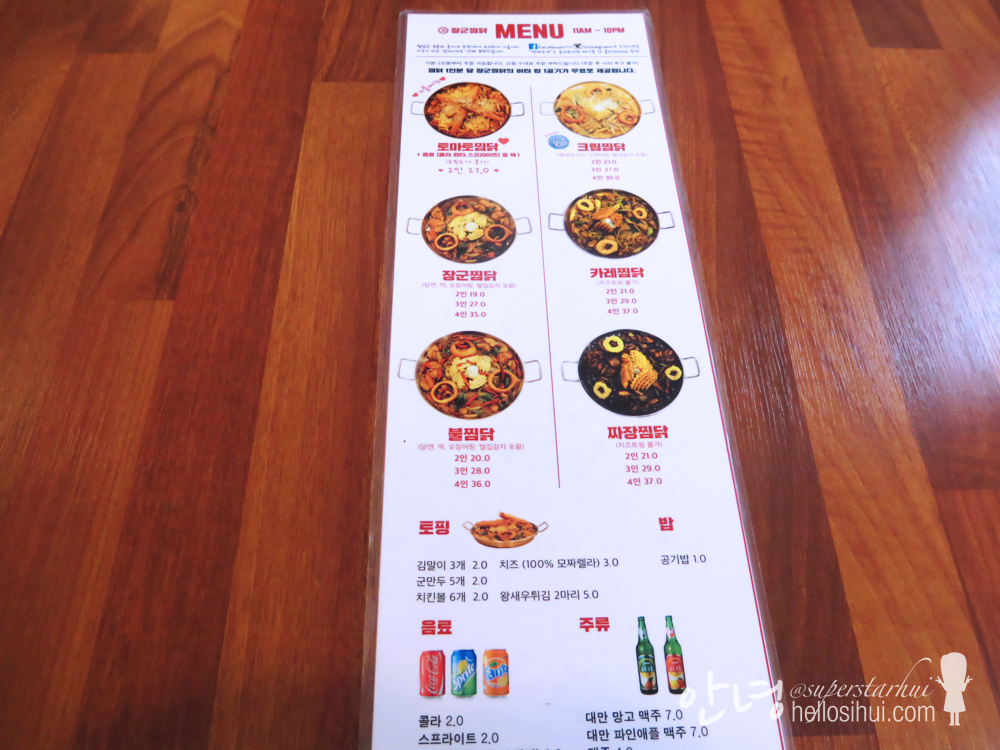 #menu is also simple too!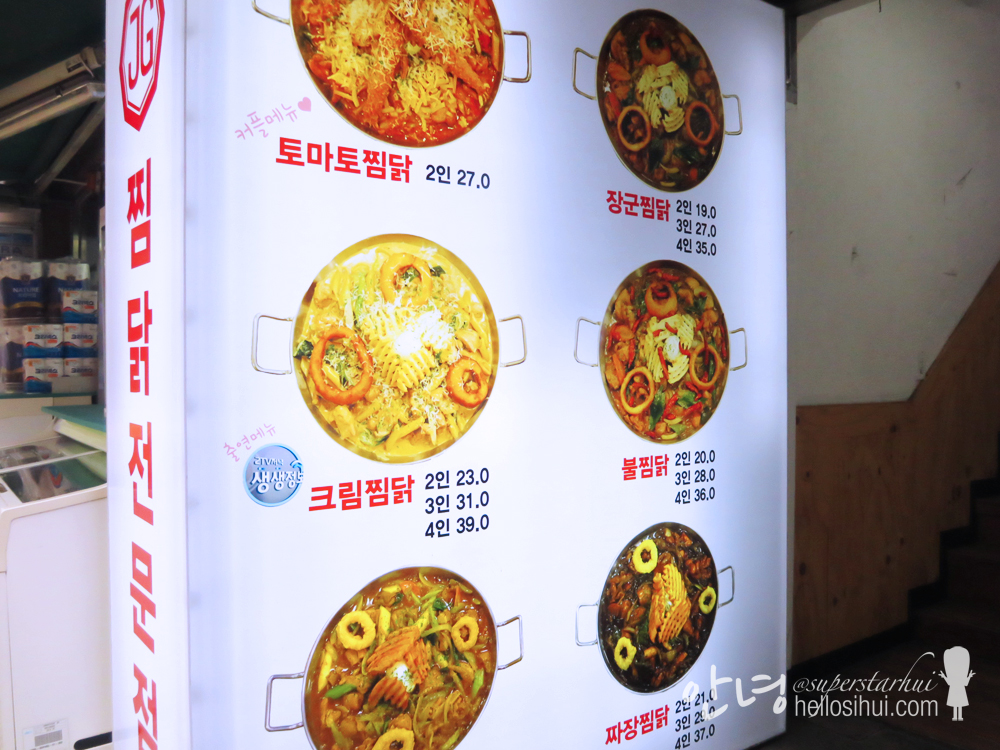 #they have different type of 찜닭, there's tomato base, cream base, spicy base etc etc etc 🙂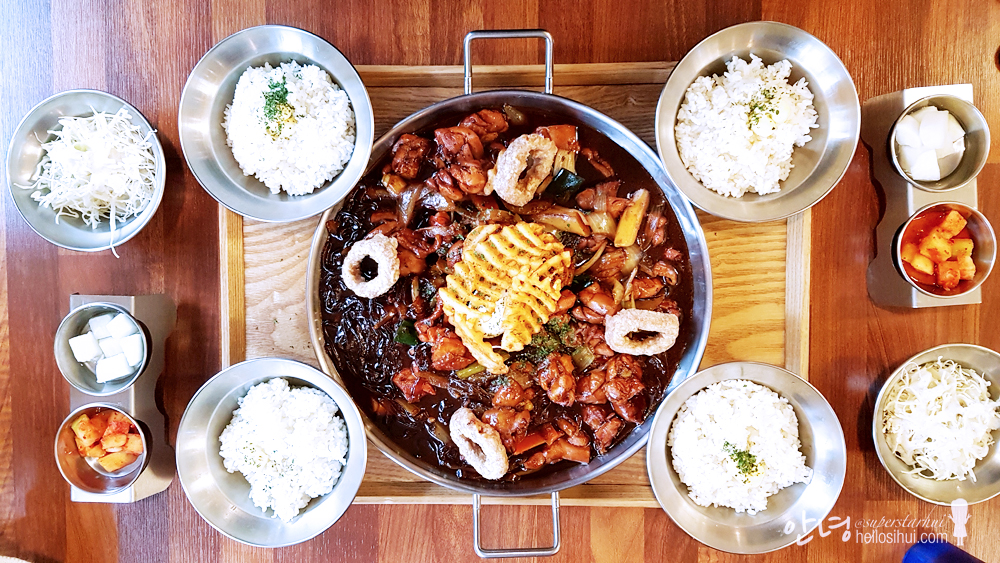 #Food is served! We ordered a 4 pax meal, cos they don't allowed us to order 3 since there's 4 of us haha.
The rice is topped with a piece of butter, which eventually we stirred with the rice. It's so fragrant~~~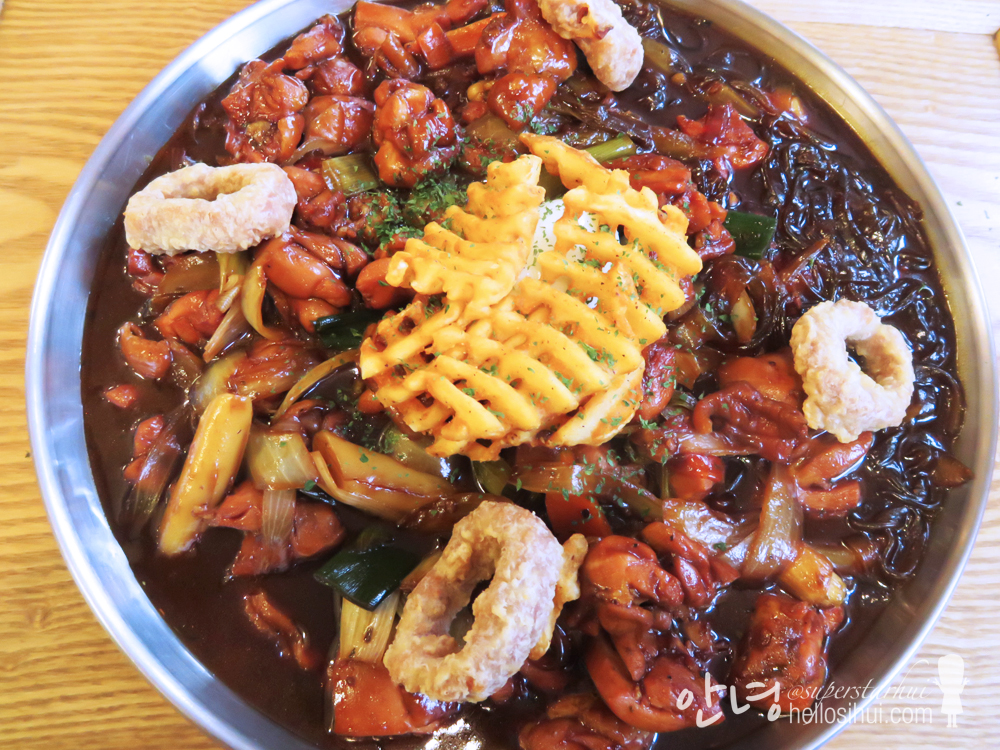 #close up! there's rice cake, braised chicken, fried squid ring too! Yums! I love their glass noodle too!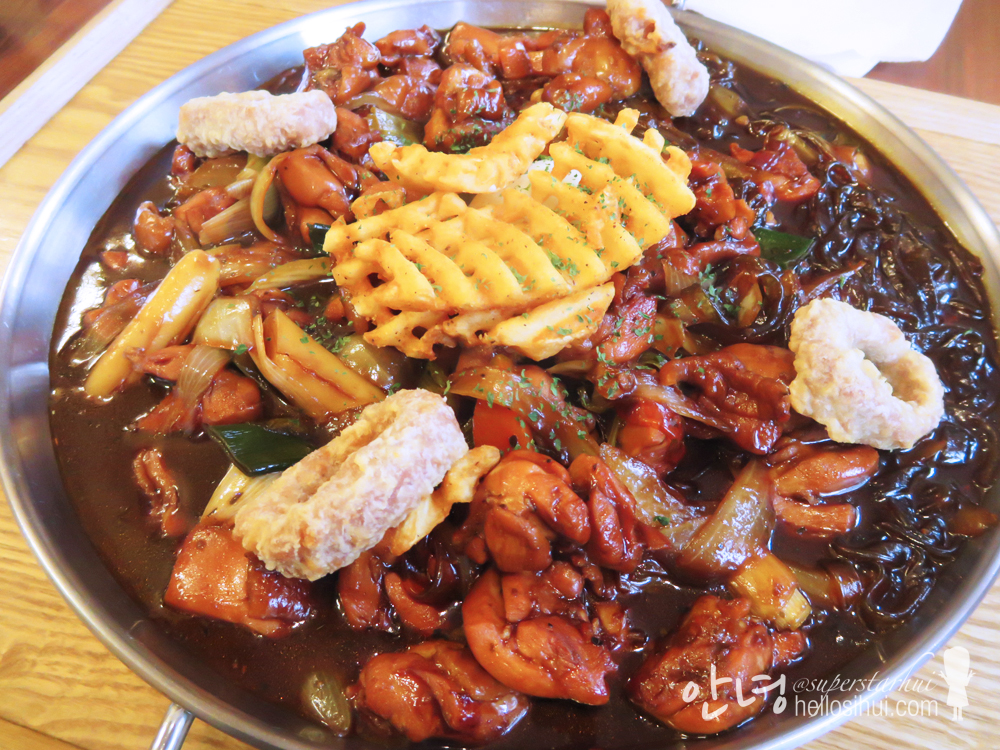 #another view 🙂 We finished almost all, though its really filling, but because it is so good, we can't stopped at the "last" piece. There's always a last piece we claimed too. haha! I was sharing with my friends that I wanted to bring other friends along too! 🙂
Direction to General Braised Chicken 장군찜닭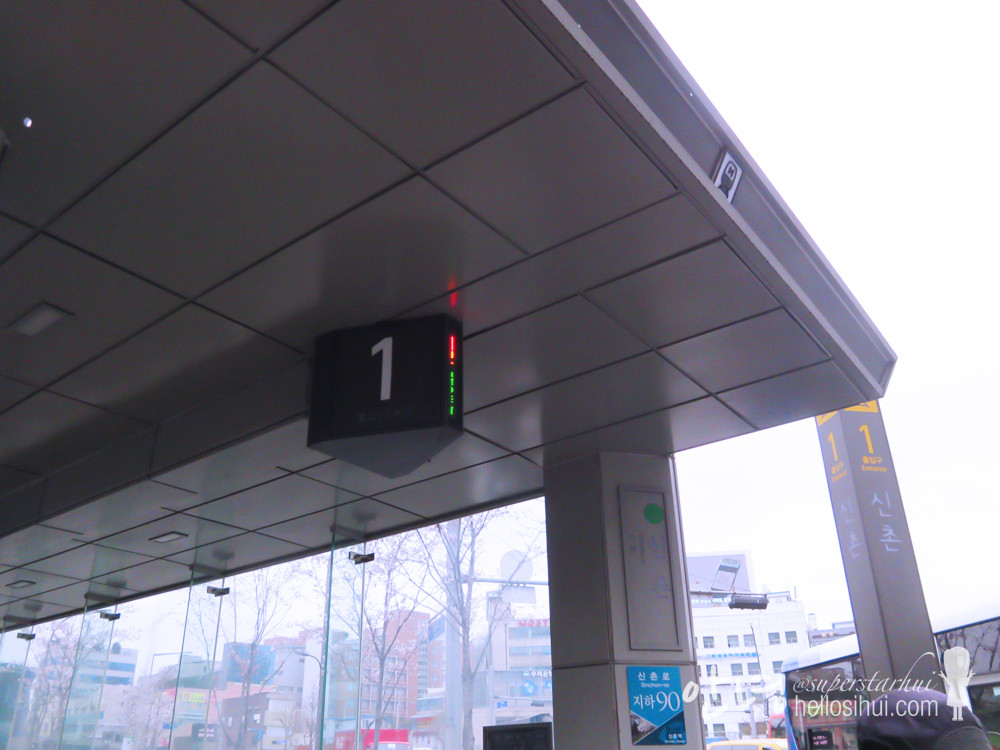 #Sinchon Station Exit 1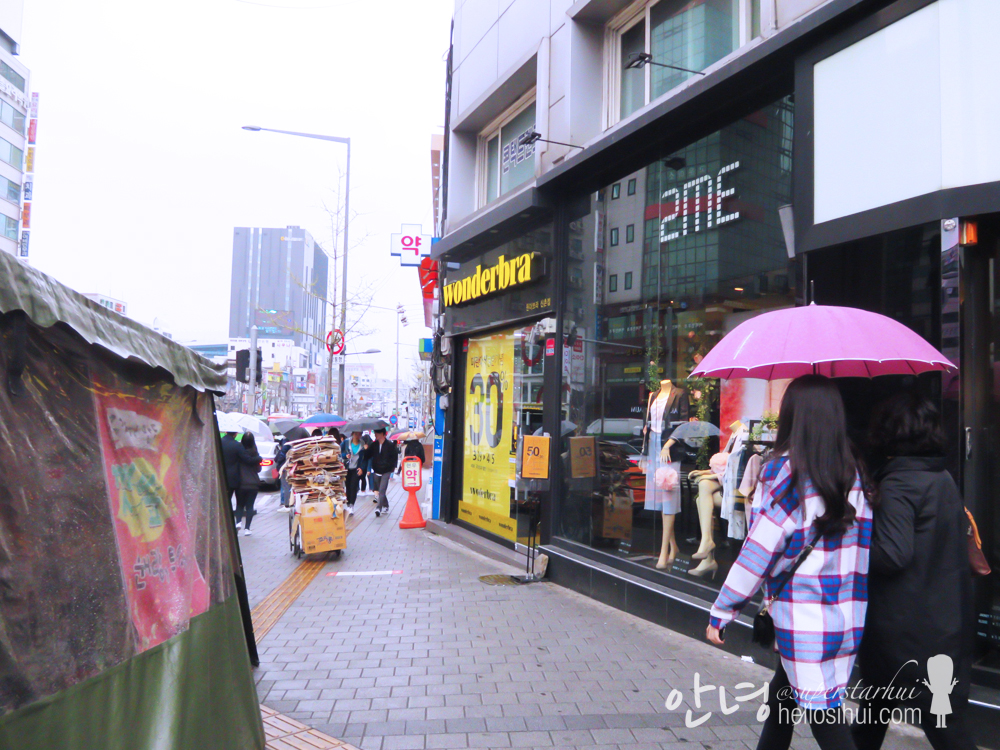 #walk straight when walk out of Exit 1 🙂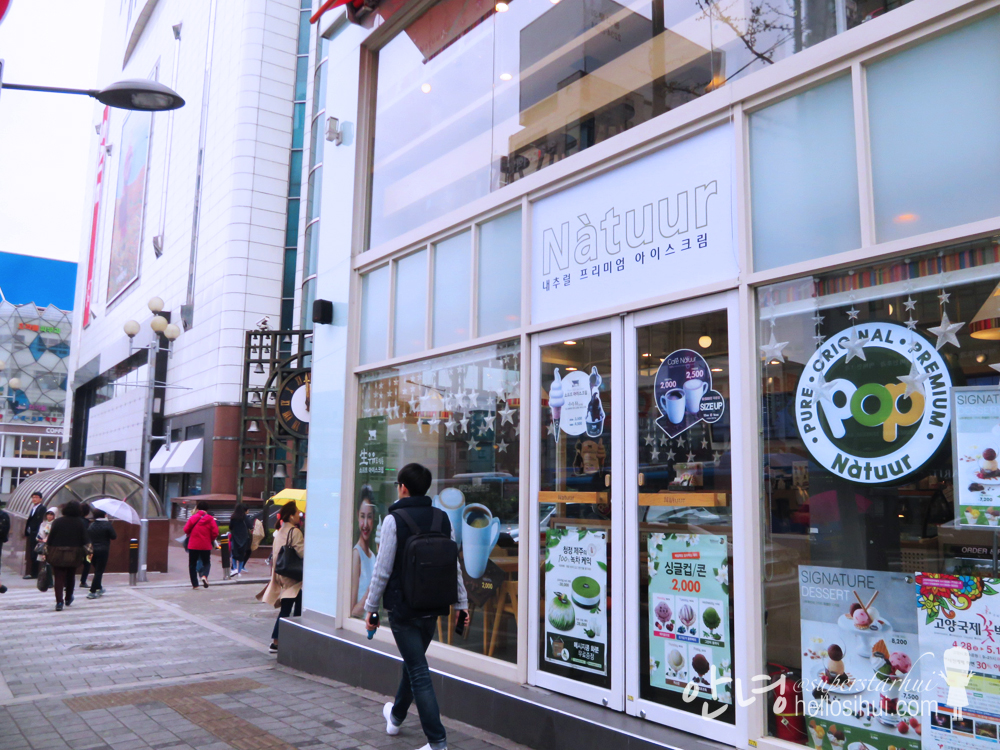 #turn right at the alley beside Natuur 🙂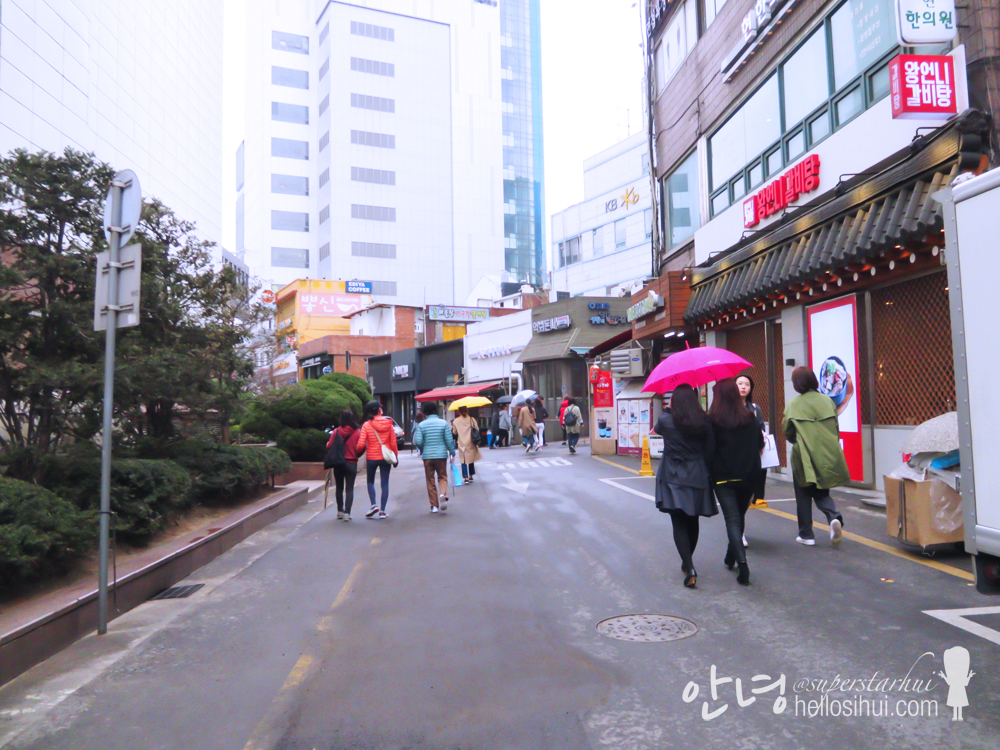 #walk straight! 🙂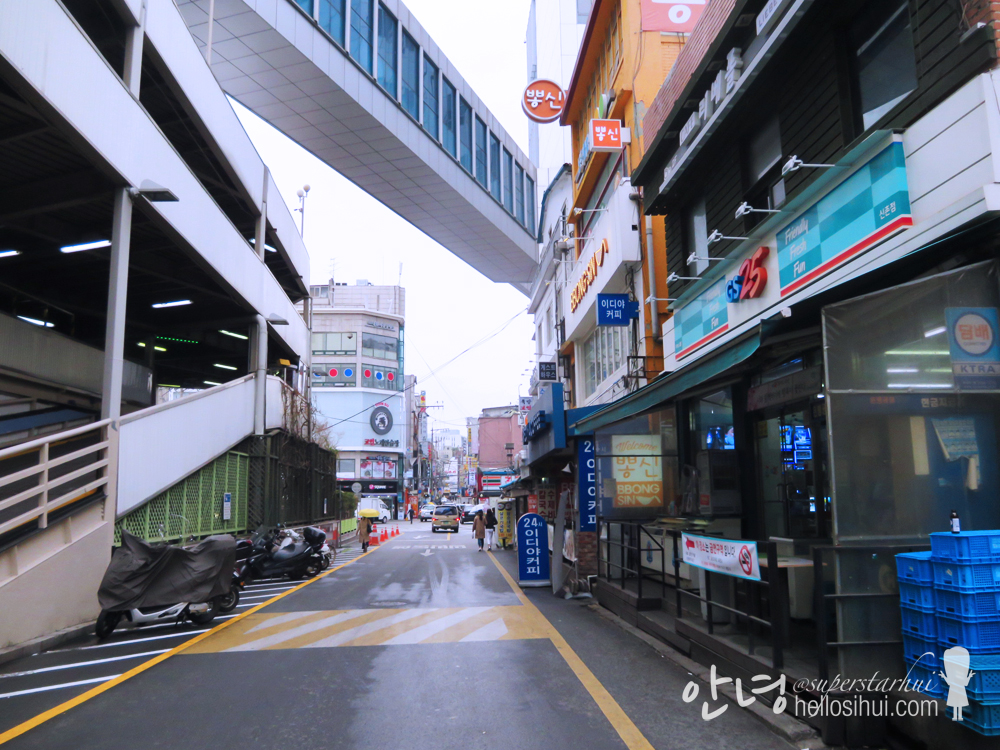 #continue to walk straight, a short distance but all the way to the end 🙂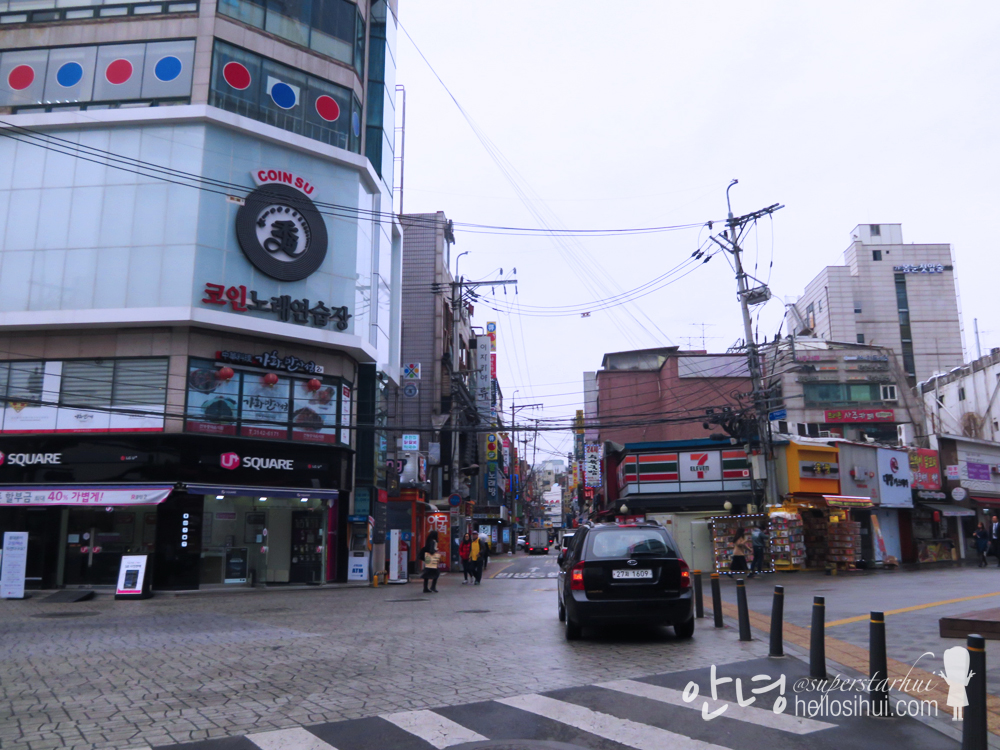 #halfway 🙂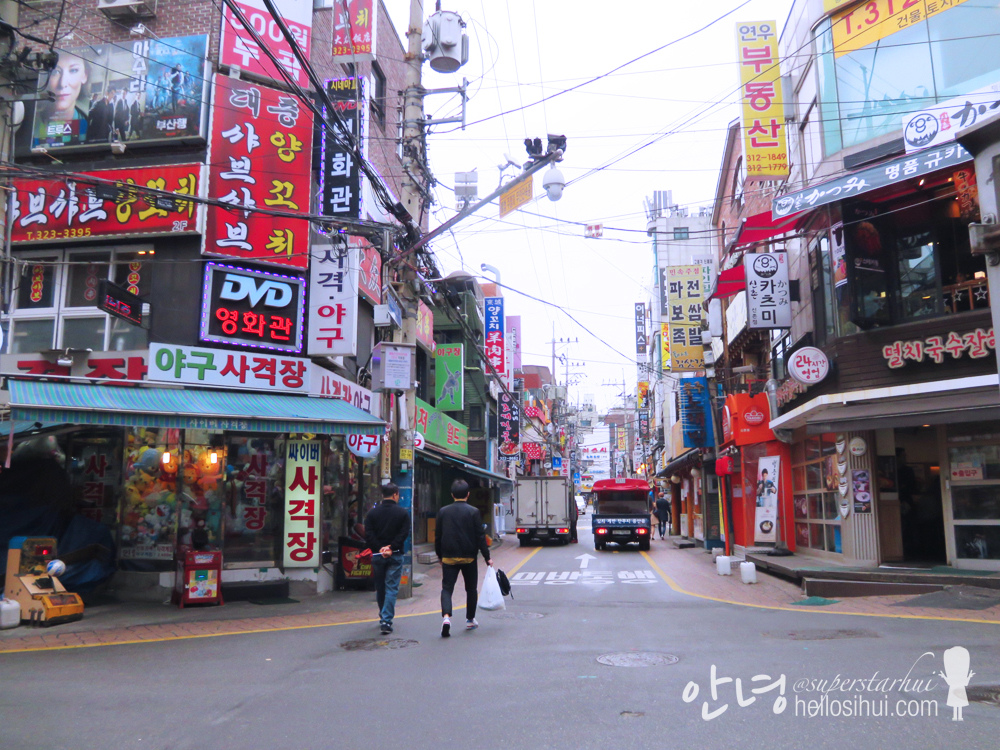 #almost!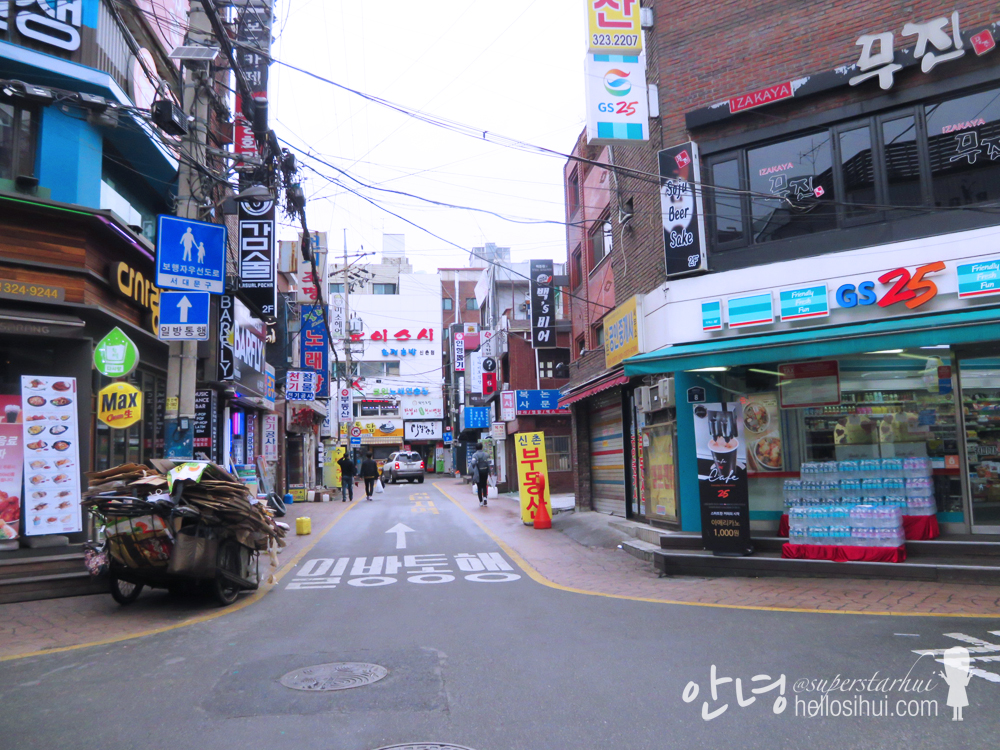 #so many GS25 haha! Continue, you are about to reach! 🙂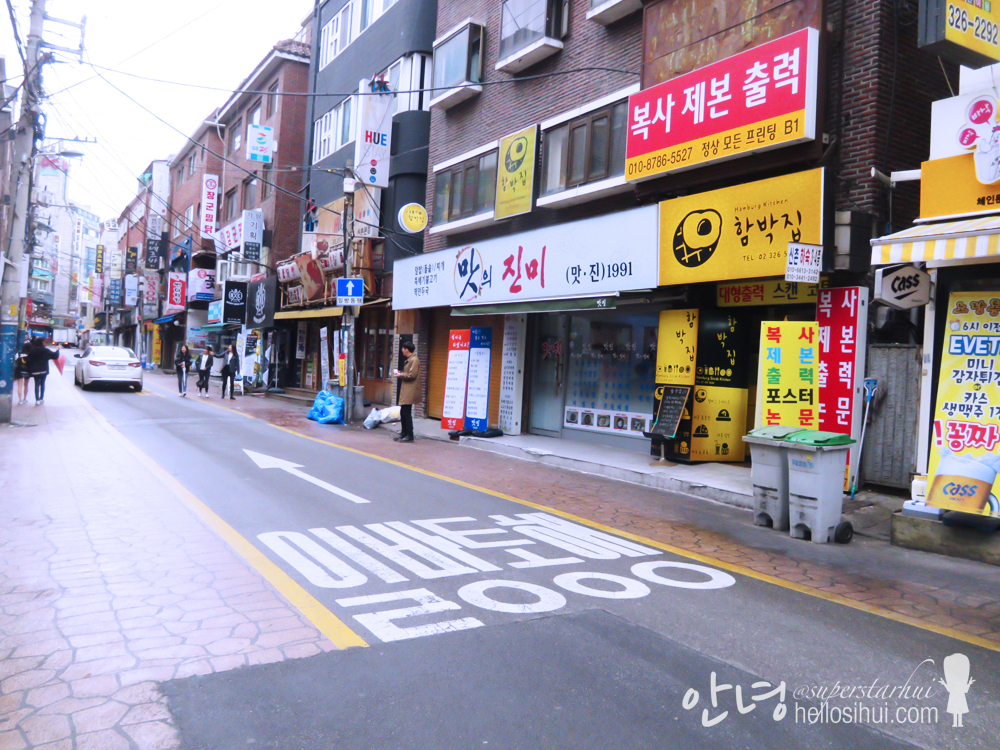 #turn left at the T junction to see this 🙂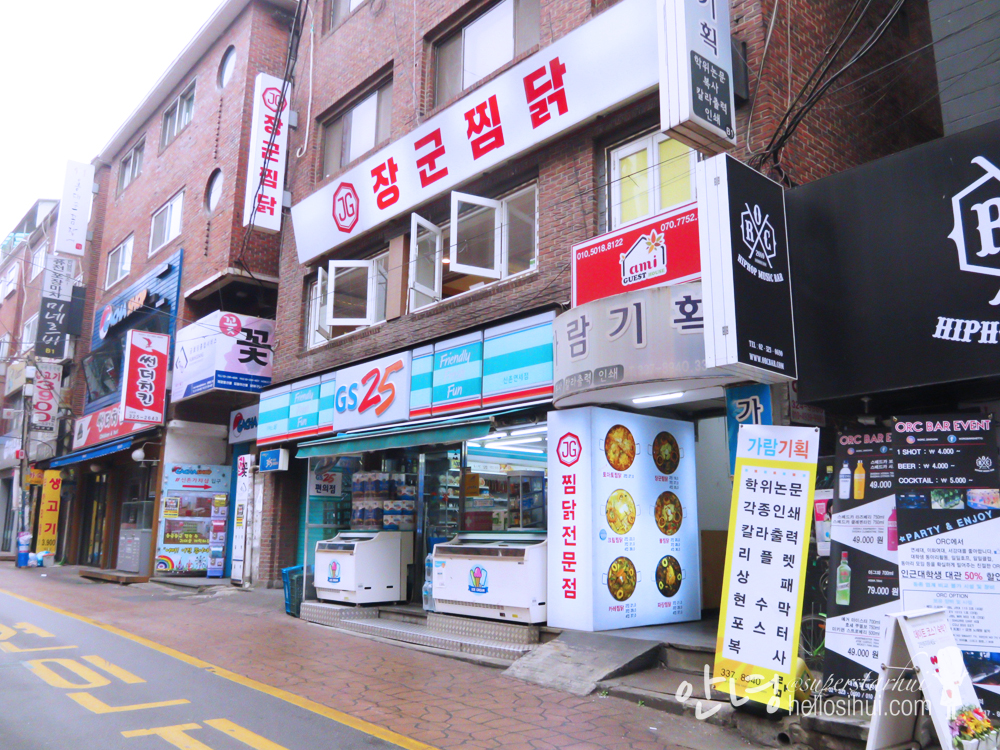 #tadah! You reached, its level 2 above GS25! 🙂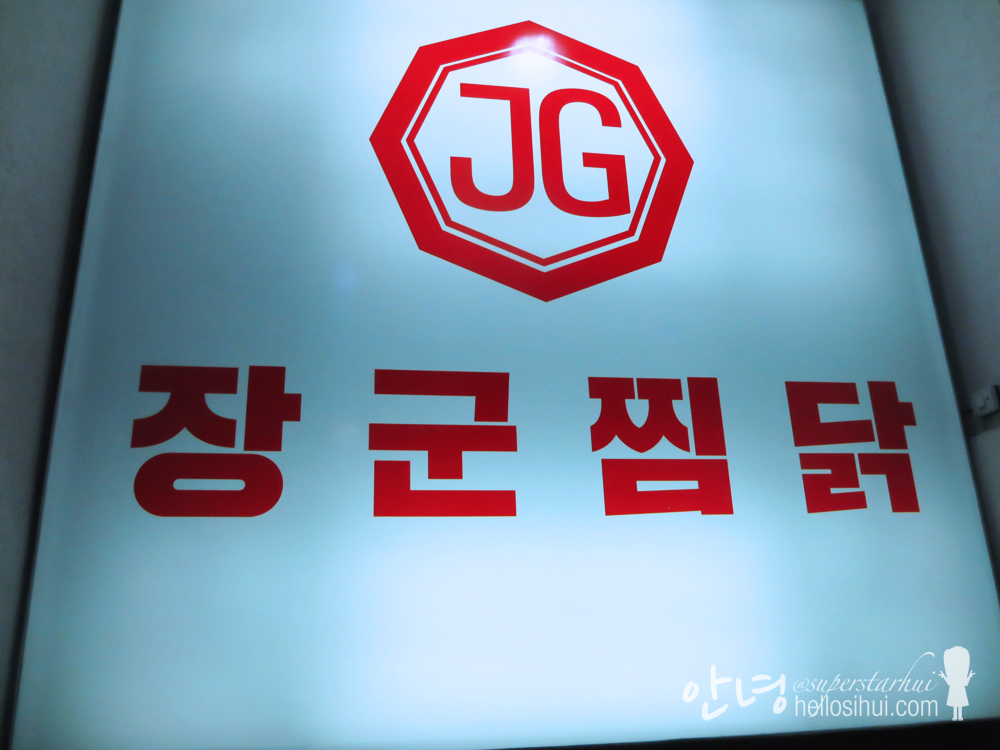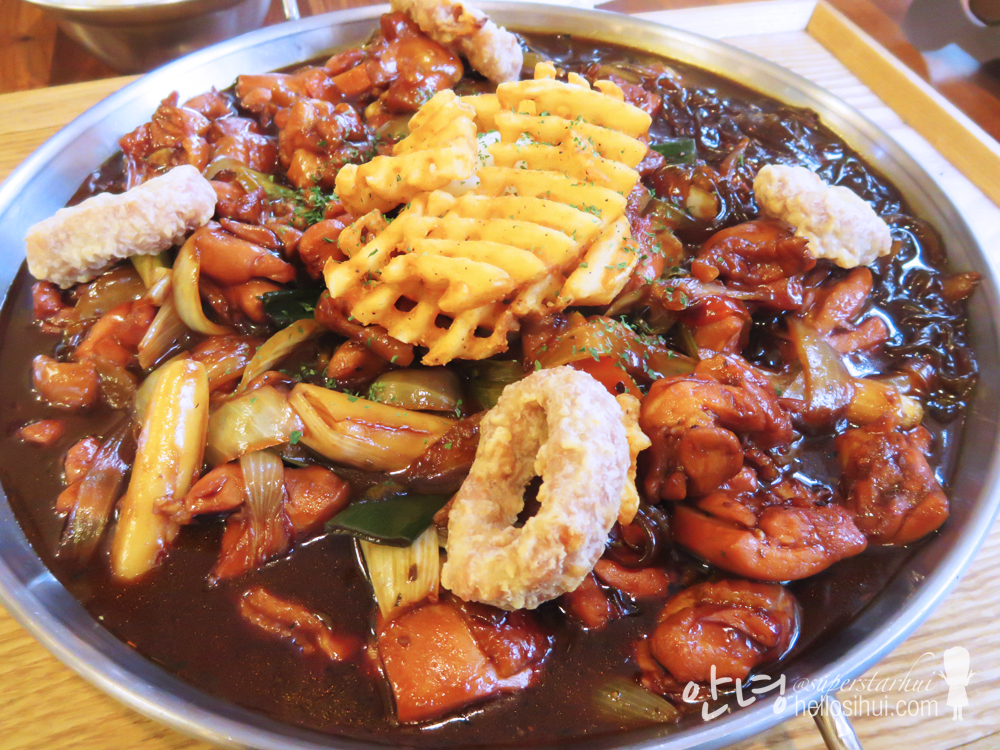 # Are you hungry?
Sinchon: General Braised Chicken 장군찜닭
Address: 서울특별시 서대문구 창천동 52-150
Hotline: 02-323-3220
Operation Hours: 11am – 1opm
Nearest Subway: Sinchon Station (Exit 1)
Overall Rating: 7/10
Amount Spent: 35USD
My Recommendations: 장군찜닭
Best Part: Taste
Will I come back? Yes!
HELLOSIHUI'S TIPS:
Their butter rice goes well with their

찜닭!
---
Camera
Canon M3, Go Pro 4 Hero, Samsung Galaxy S7 Edge
Follow me: IG @superstarhui
#hellosihuigoeskorea for Korea travels
#hellosihuigoestravels for any travel destination! 🙂
Check out our cute friend did a video of her/ours little 16 days trips to Korea
---
---