3D2N Sokcho – Day 1: 청초수물회
[Travel in March / April 2018]
After 5 hours of hike, all I need is a rest, and good food. We decided to ask our hotel owner if there's any seafood place to introduce to us. He introduced 2 places, and he said one of them is restaurant is that okay? Why not?
So we took a cab over because we don't think our legs are cooperative right after 5 hours of hike haha. The cost of the cab was within 3000won (3USD) lol.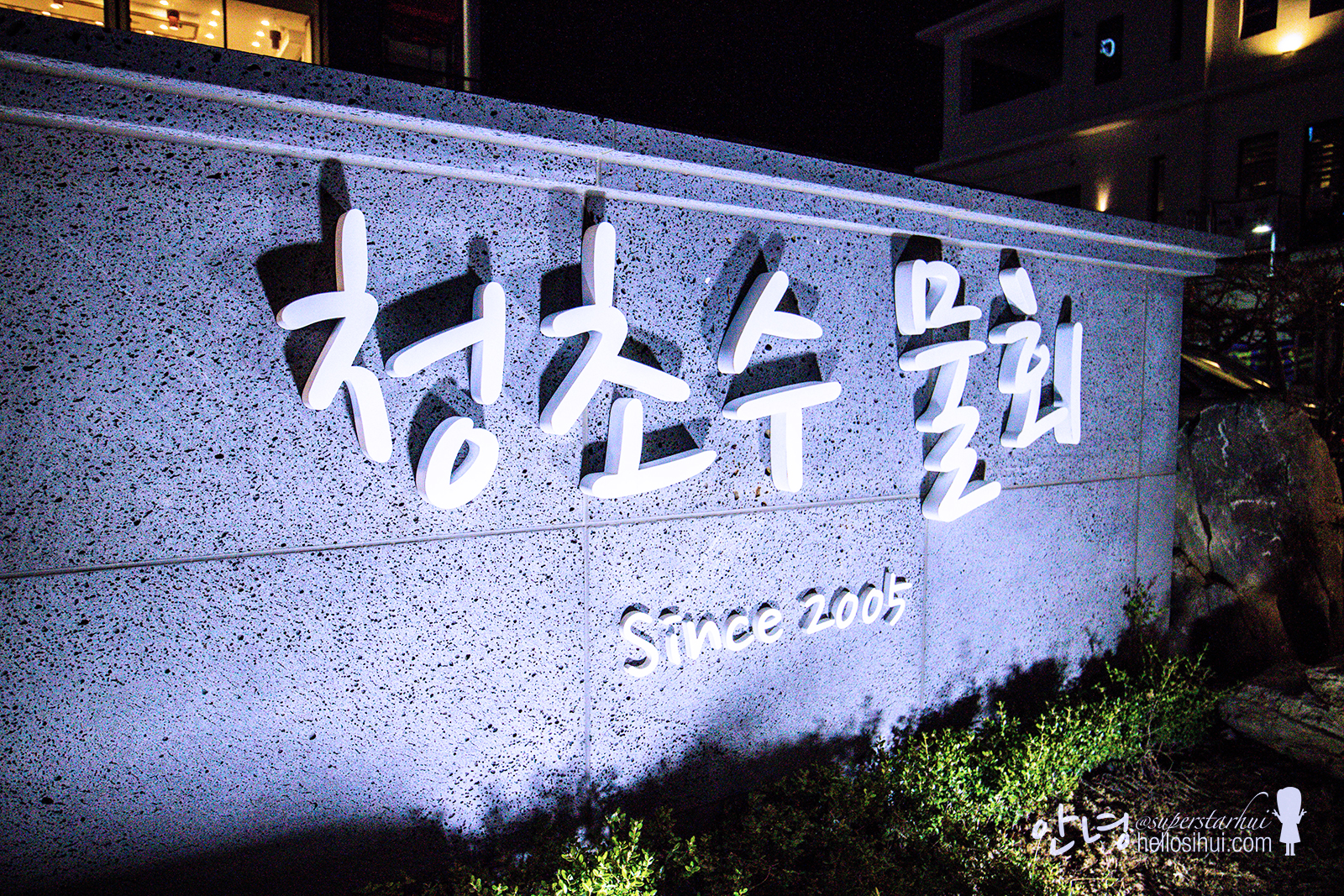 청초수물회 for dinner, and I told Cin, hmmm so this is the restaurant? I hope is not too expensive haha.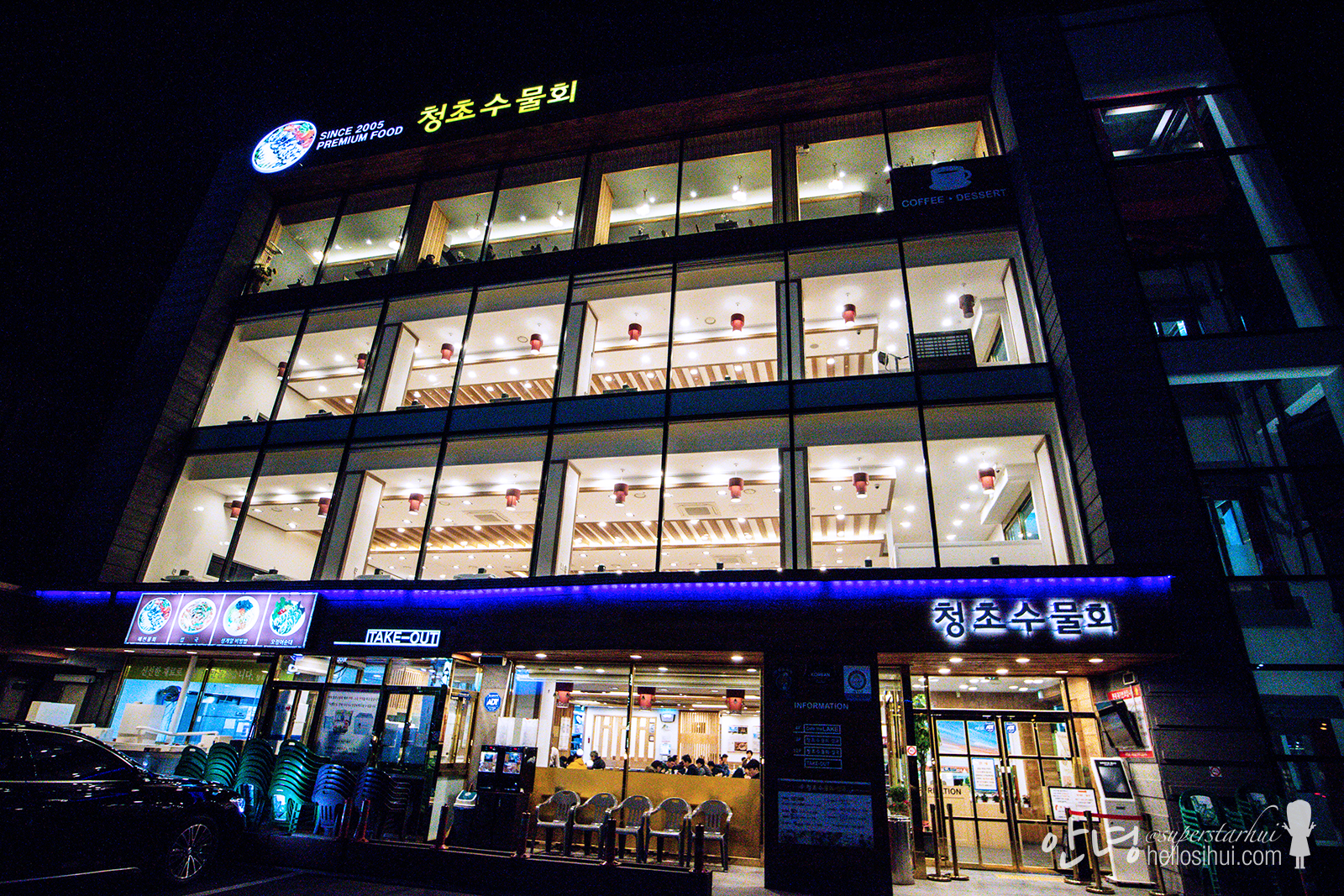 haha, the restaurant look like this, quite a big restaurant right?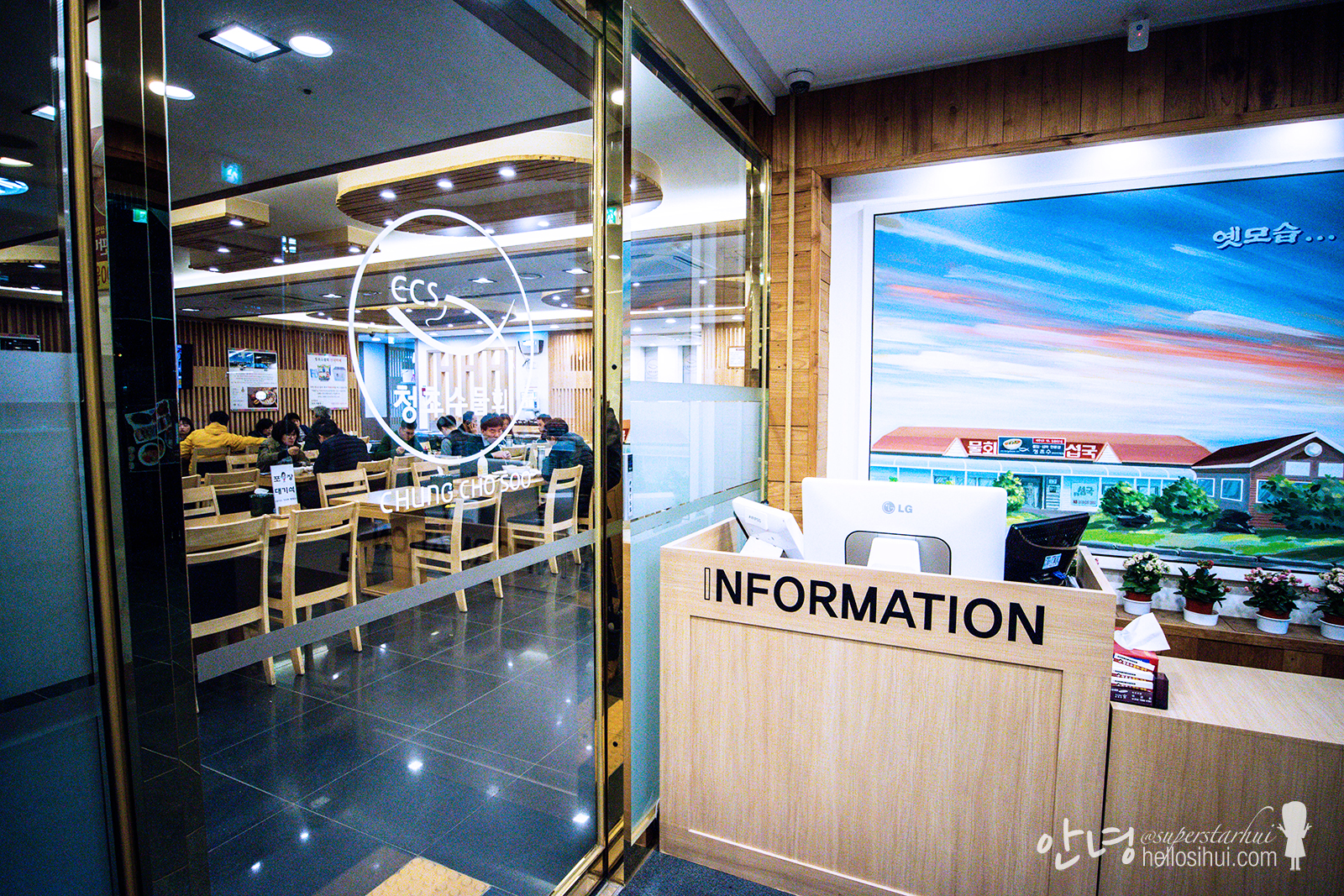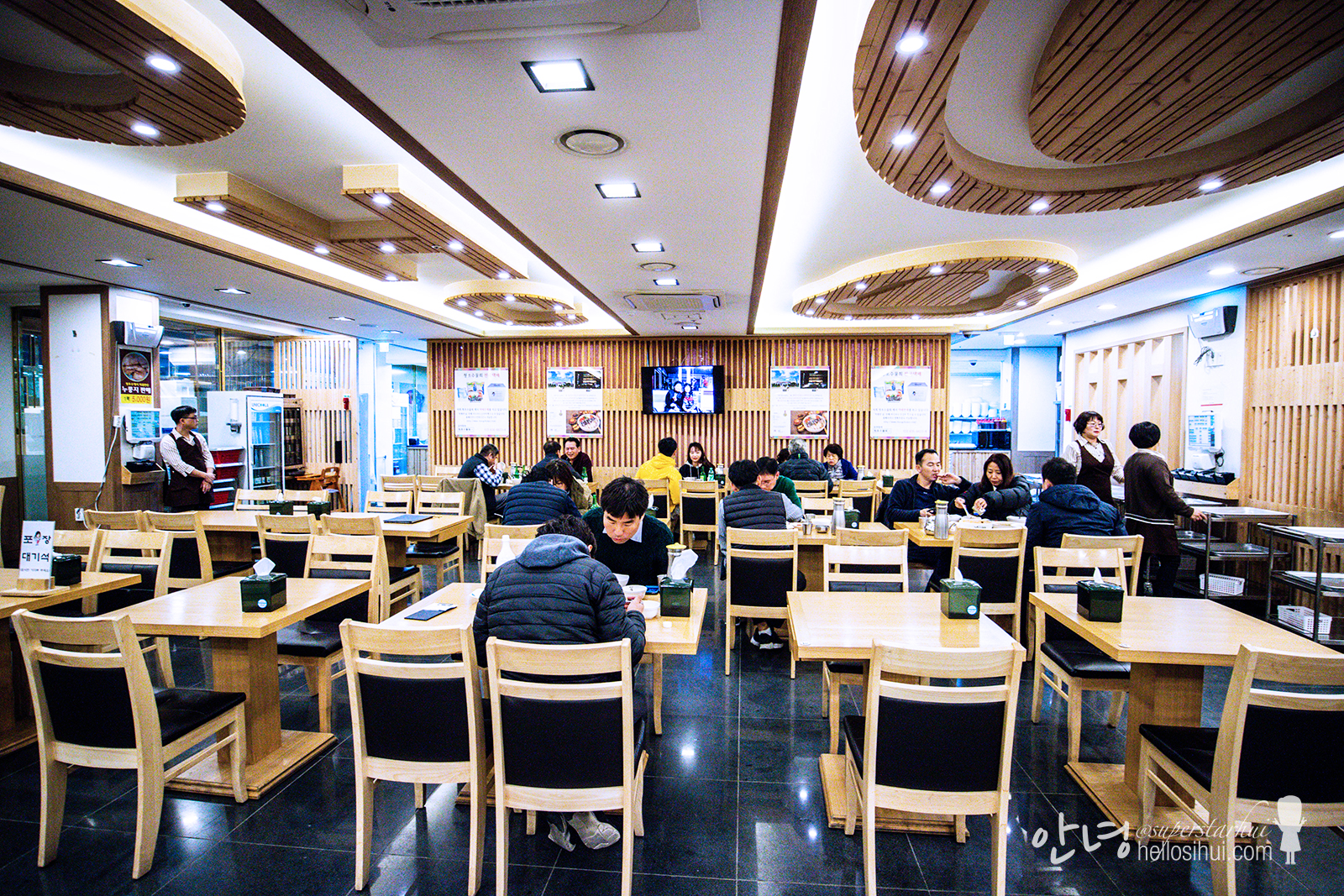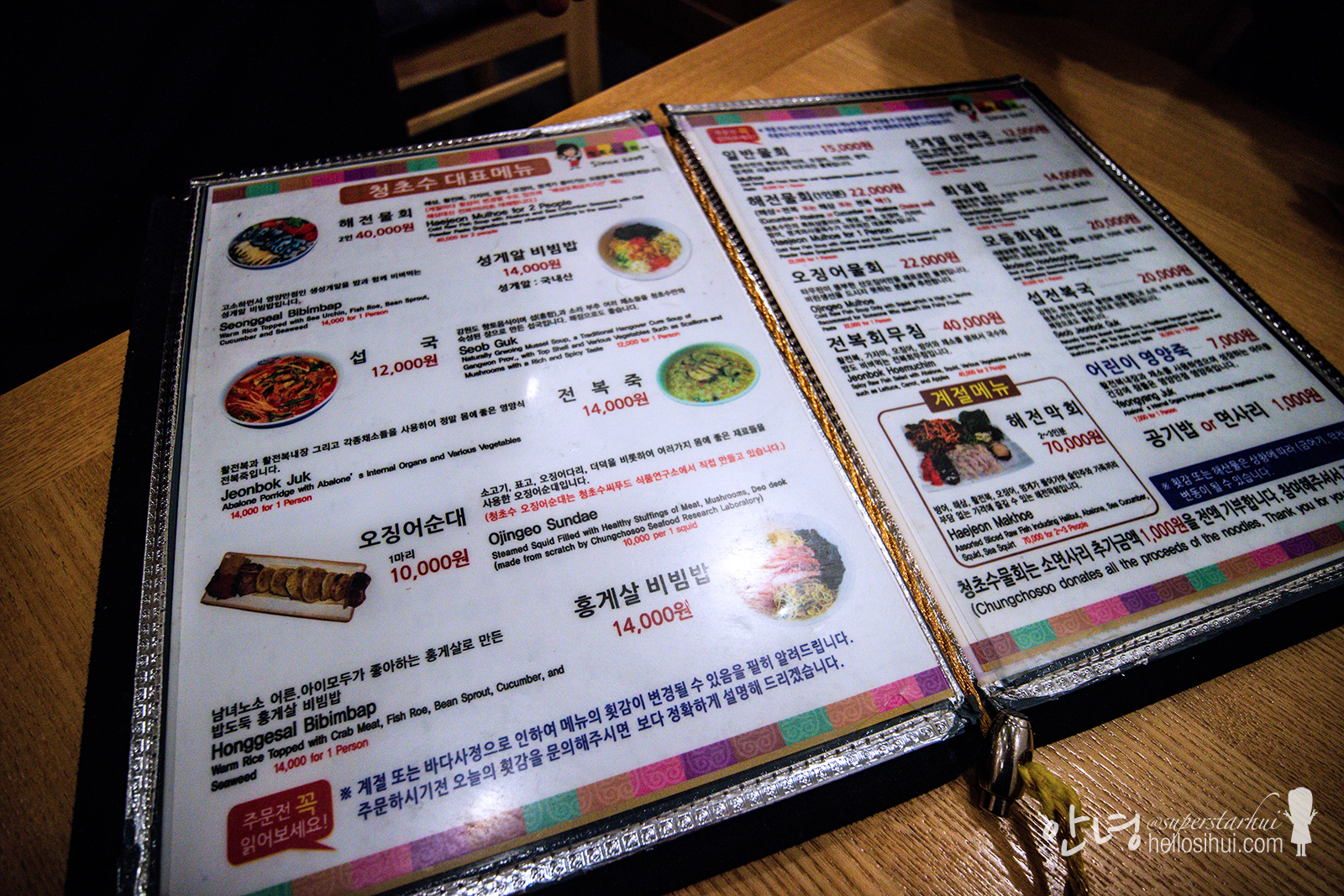 The food all looks interesting and we can't wait to have it right now!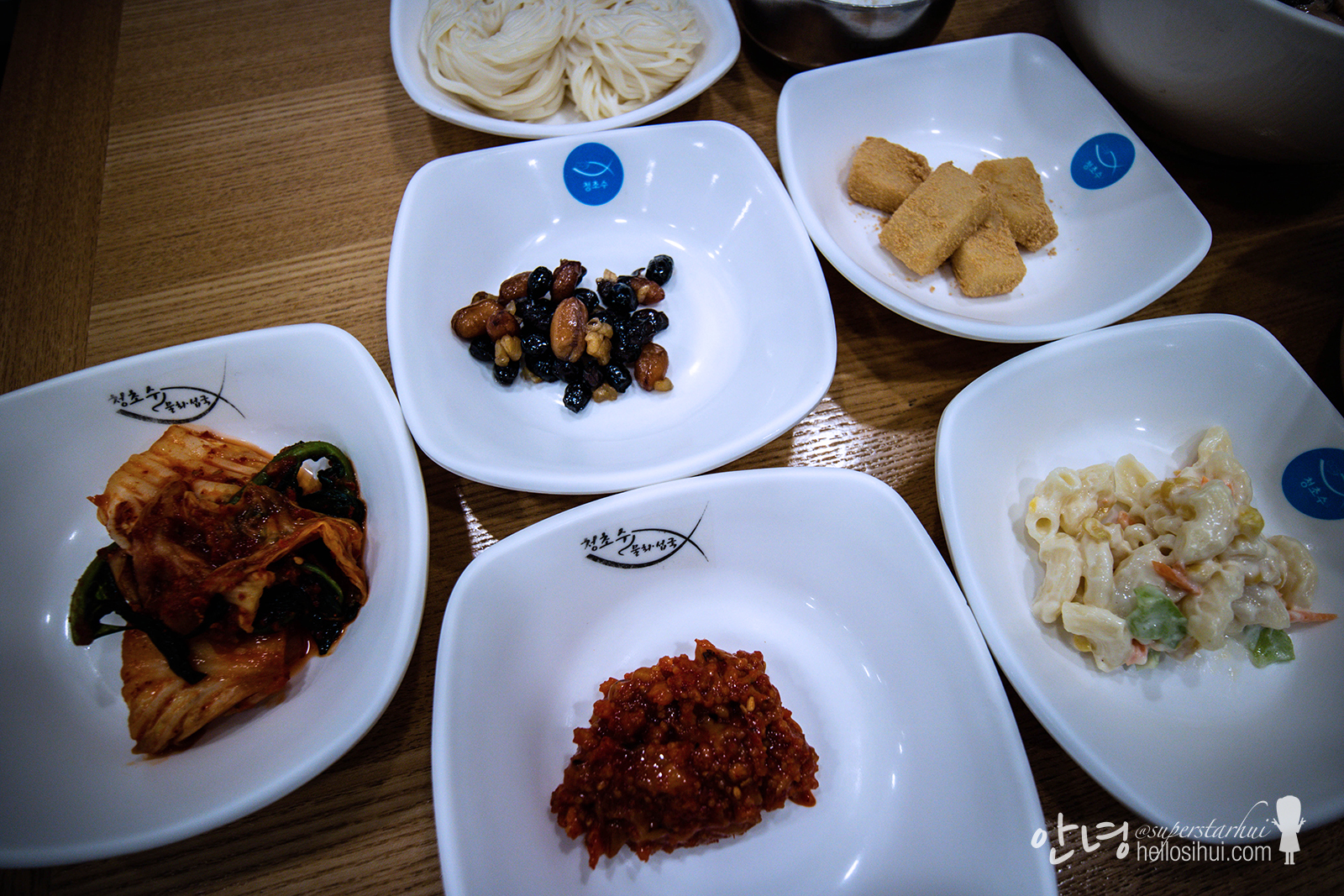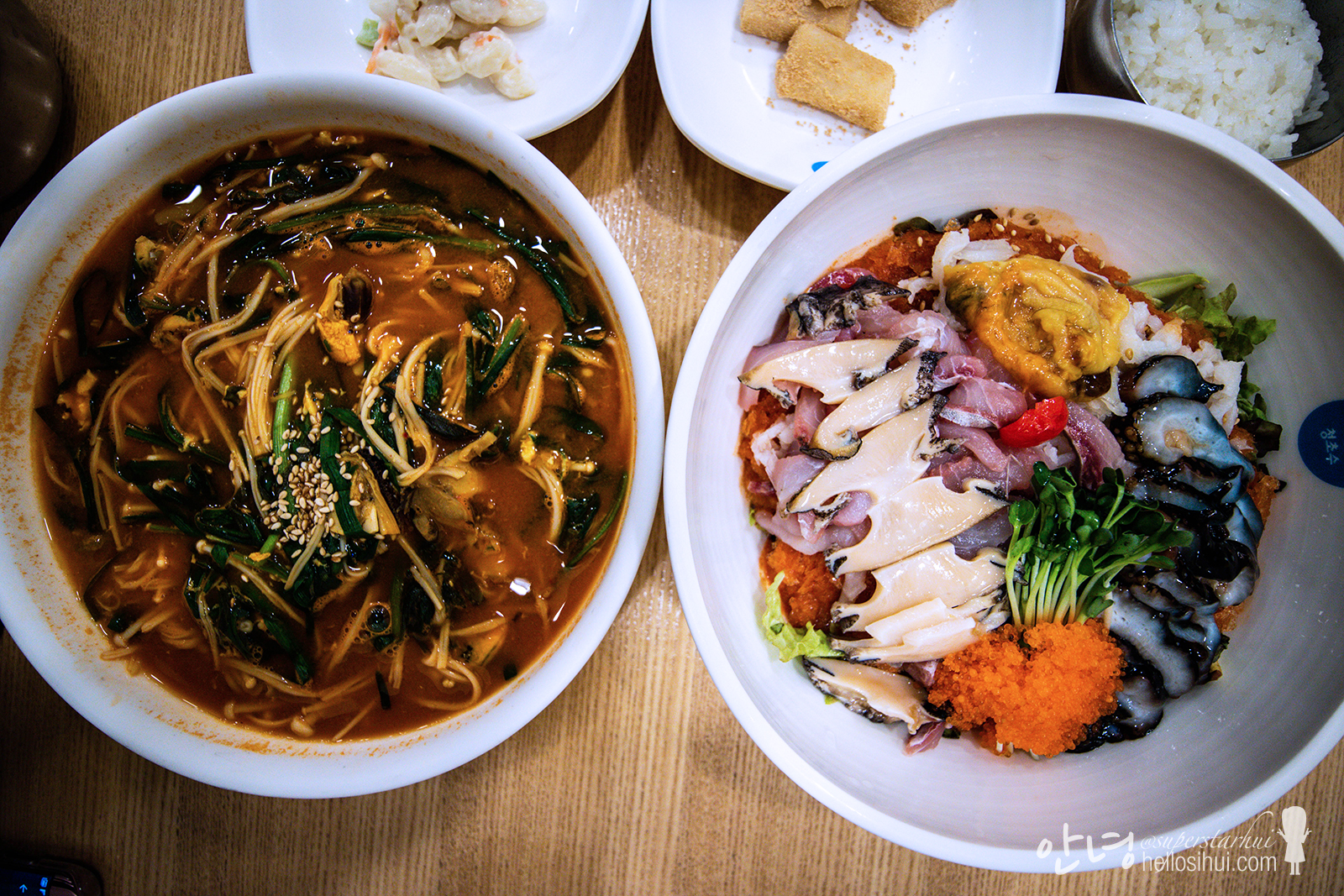 2 bowl of happiness!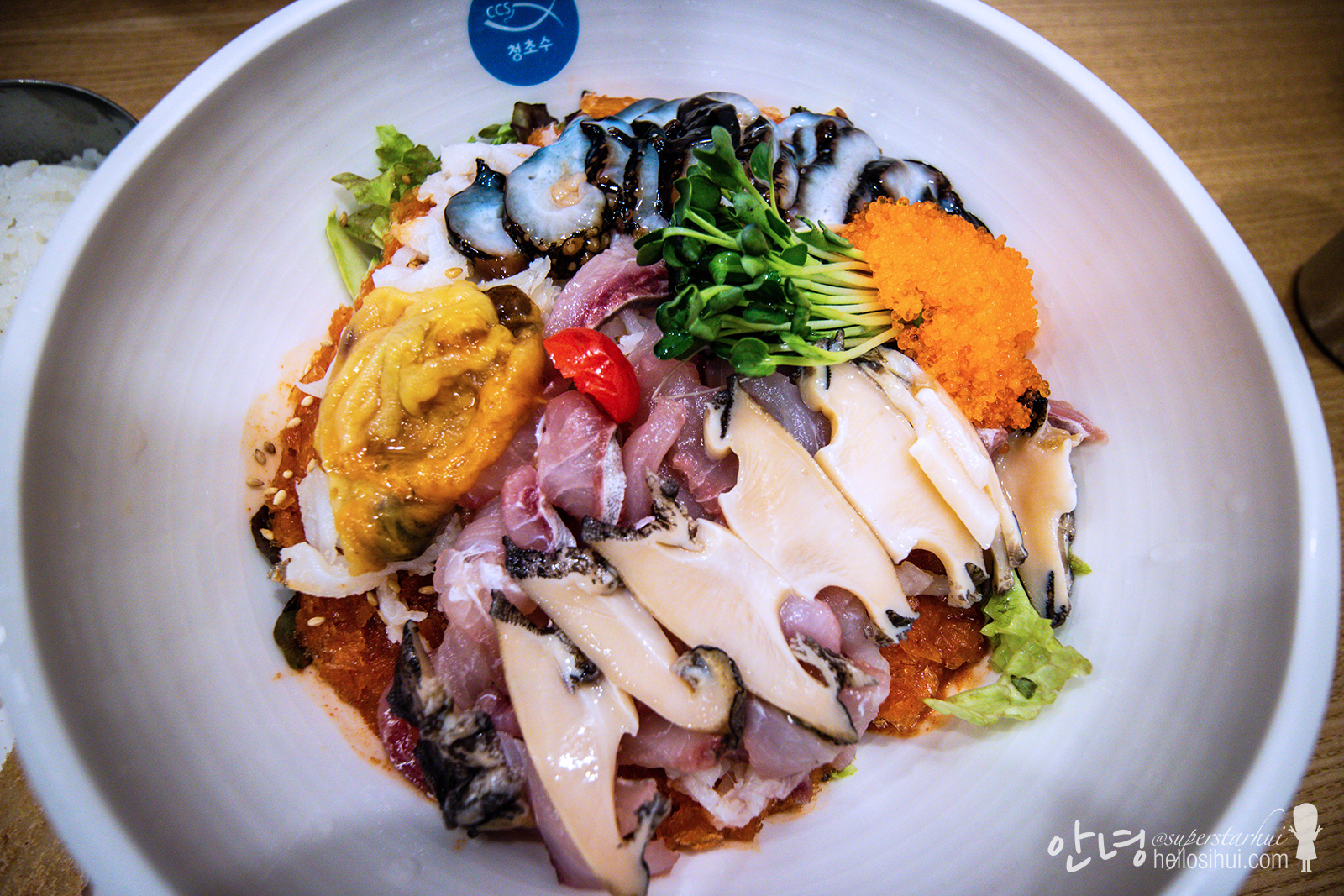 We ordered Haejeon Mulhoe for 1 pax (raw fish, raw abalone, raw sea cucmber and many more!) Cin don't eat raw fish but she is so spontaneous in trying it and said it's really good! Yup, we all think Carol will love this too.


Seob Guk, which is a type of hangover soup haha. Yup we hangover from the hike haha. But we love the soup so great especially when it's so cold outside!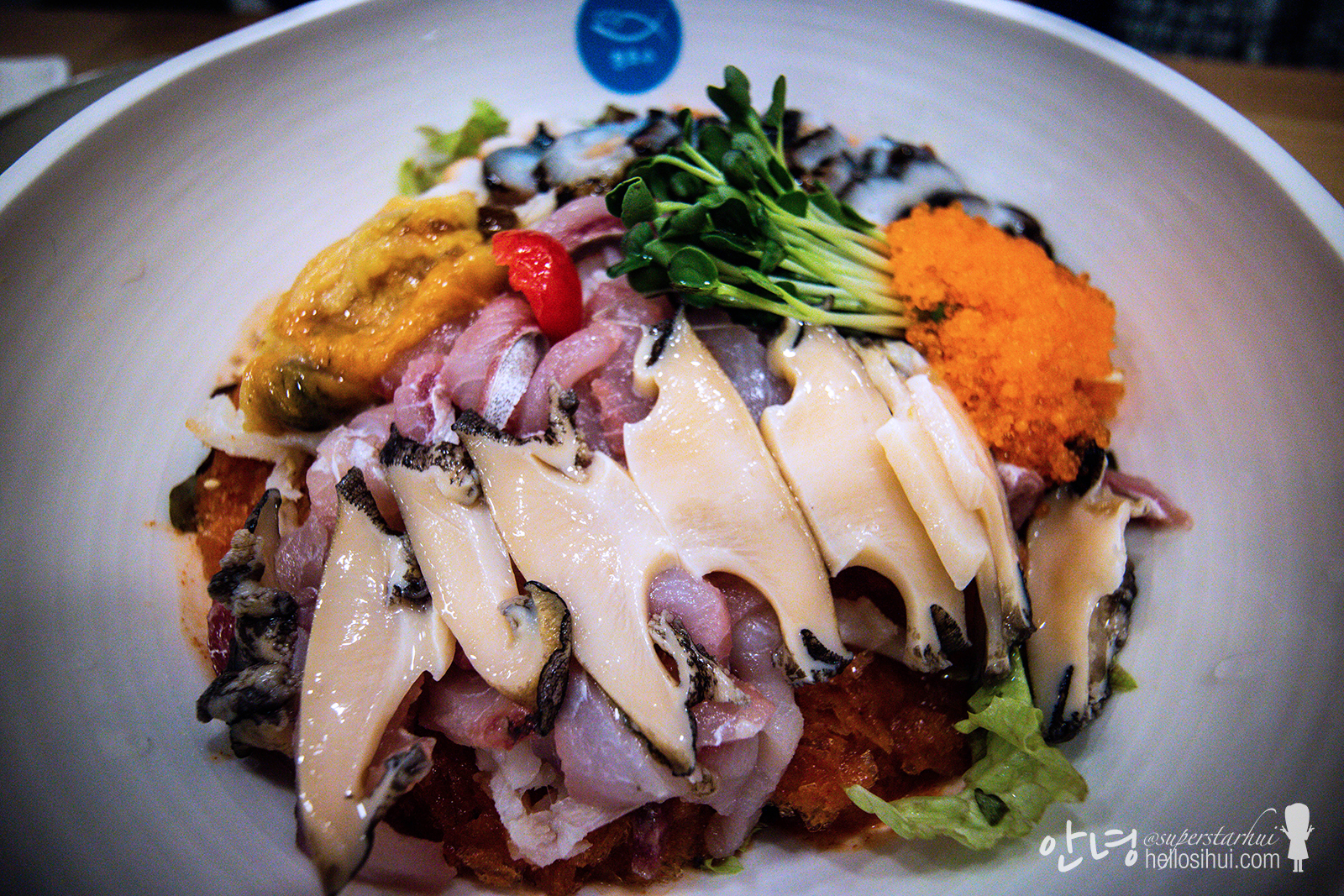 Look so good that I need to post it again, I want to have it now! 🙂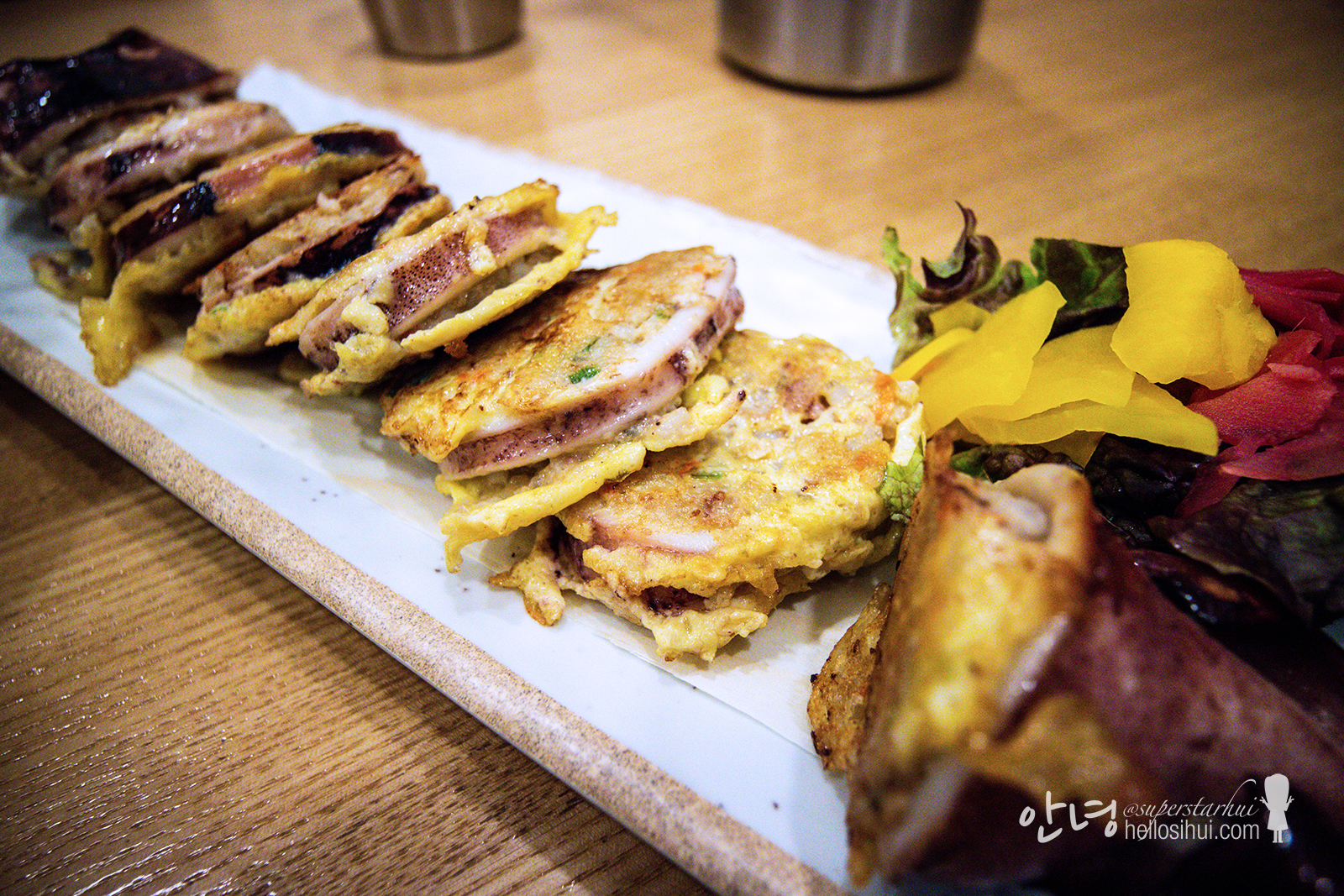 Ojingeo Sundae – squid filled with meat and mushroom. This is made especially from their own research team! 🙂
And, we walked back home, because we are so full, like the squid, filled with food 😛
청초수물회 Chung Cho Soo Fish
Address:14 Expo-ro 1-gil, Joyang-dong, Sokcho-si, Gangwon-do, South Korea
Operation Hours: 8:30am – 9:30pm
Contact: 033)635-5050
Website: http://www.chungchosoofish.com/
Overall Rating: 8/10
Amount Spent: 44USD
My Recommendations: All of above!
Best Part: GOOD CHEAP GREAT FOOD!
Will I come back? Yes, I want to go back now!
HELLOSIHUI'S TIPS:
Great food, especially all I have mentioned
They are famous with their raw so, try it!
---
Camera
Canon M3, Go Pro 4 Hero, Samsung Galaxy S7 Edge
Follow me: IG @superstarhui
#hellosihuigoeskorea for Korea travels
#hellosihuigoestravels for any travel destination! 🙂
---
---