[#fly2NZ] New Zealand Day 8
[#HELLOSIHUIGOESNZ Oct-Nov 2017]
Leaving New Plymouth for a really long journey to Wellington. We decided to have a really simple stopover at Wellington just for our ferry over to the South Island. This journey took us 5hours, probably the longest for the past 8 days.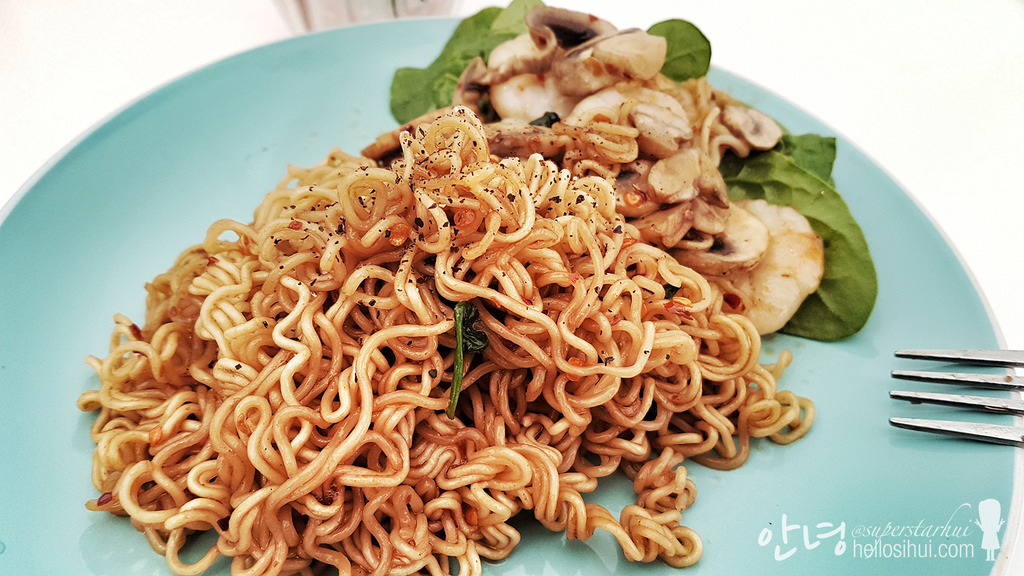 First thing in the morning: Breakfast! 🙂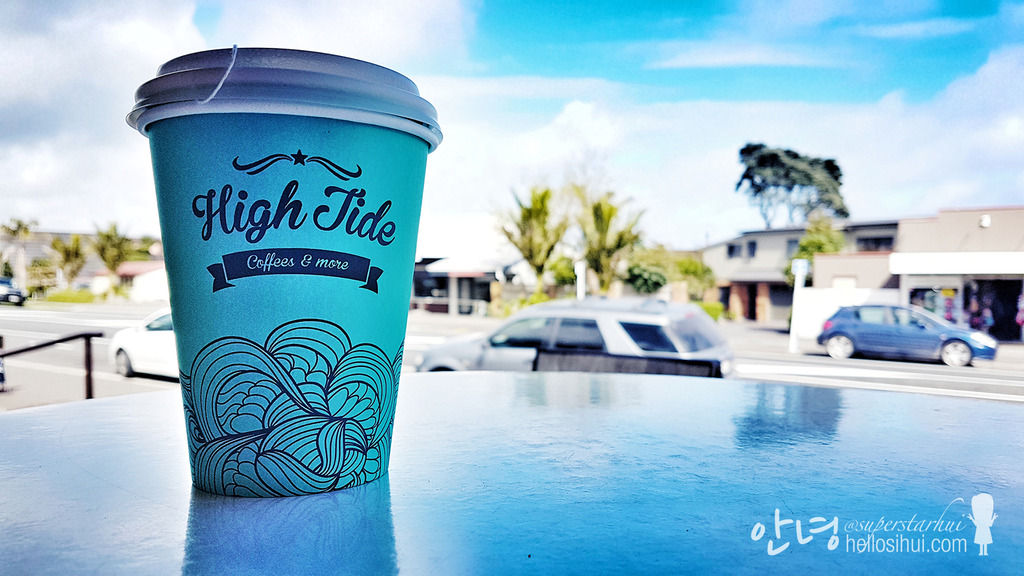 Just outside our airbnb, and i have my usual tea in the morning 😉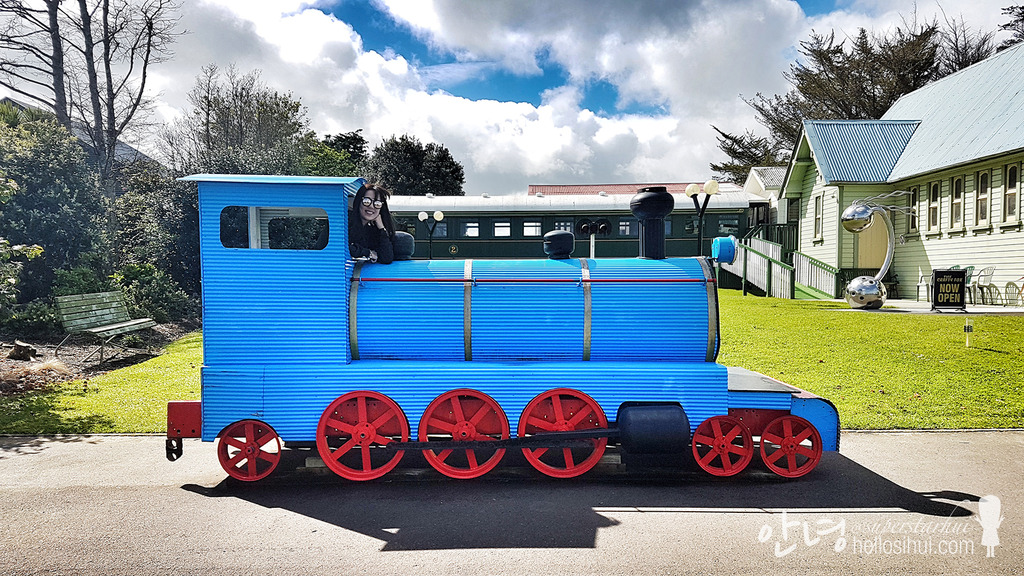 Because its gonna be a super long ride, we need a full tank this round.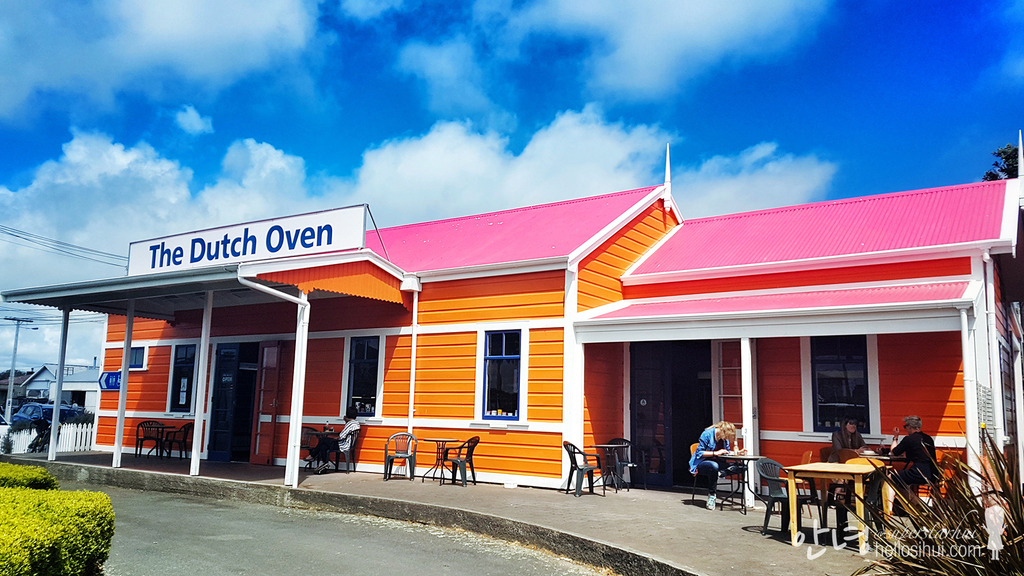 After 2.5 hours of car ride, we need toilet, we need food, and we were here for a short break. It's such a pretty cafe in this small town – Foxton.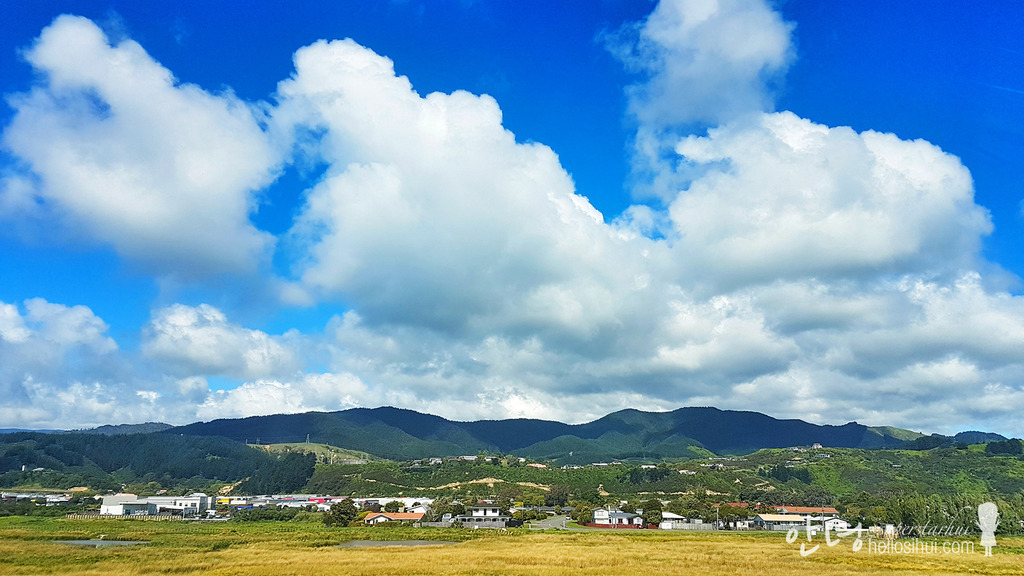 ---
Shopping District + Dinner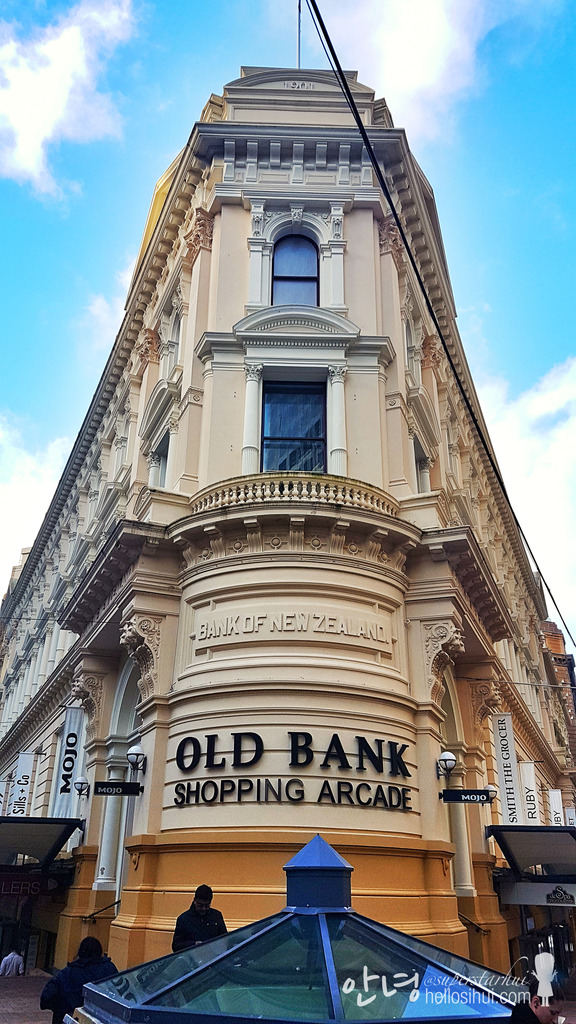 Wellington remind me alot of Melbourne, a shopping district. I bought my first purchase in New Zealand – Pandora. I got my NZ exclusive charm. I have made a point to buy a exclusive charm every trip to keep this travel bracelet very very memorable 🙂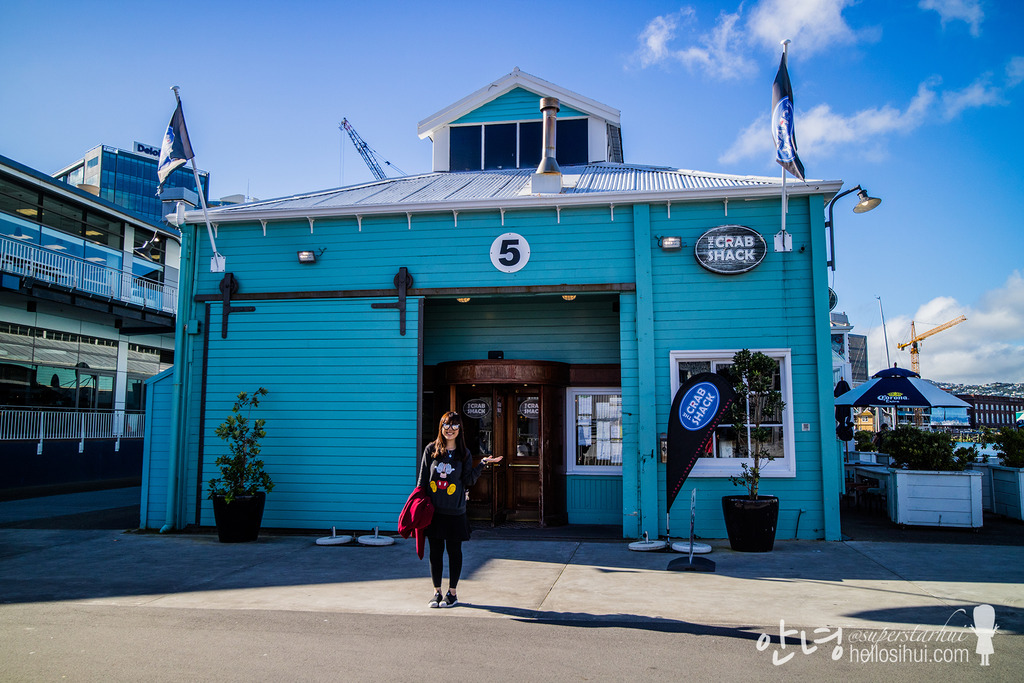 When I was checking the places to eat in Wellington, there's plenty… so much but we only have 1 meal for today… For photo worthy, I decided to be crab shack because its in Tiffany colour haha.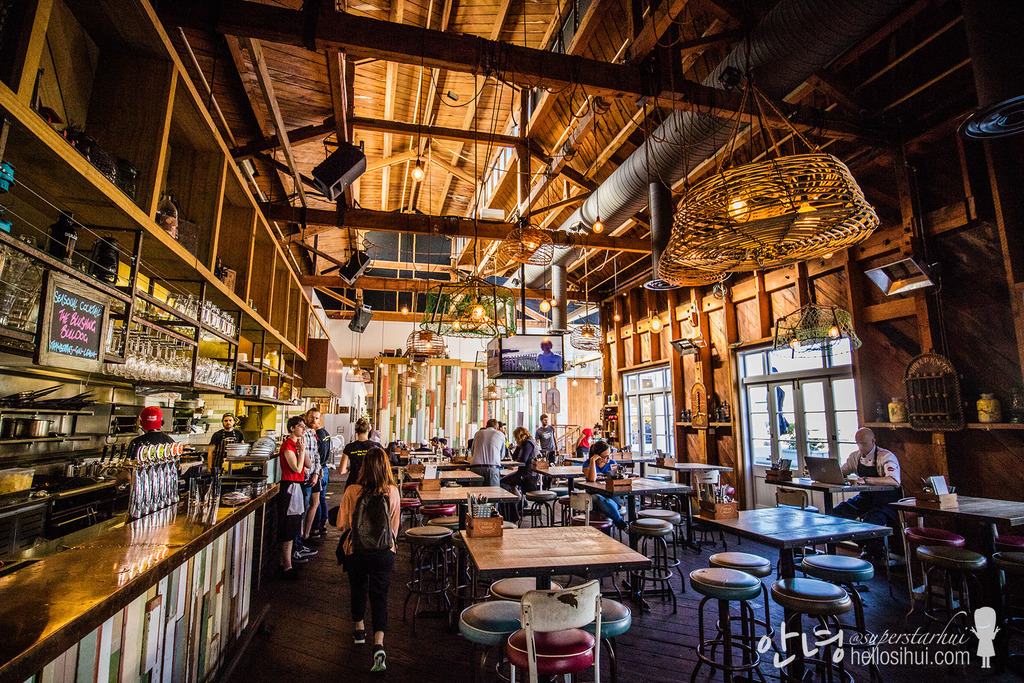 Maybe we were a little earlier :p

Too much choices, so spoilt with choices except our pocket wasnt. :p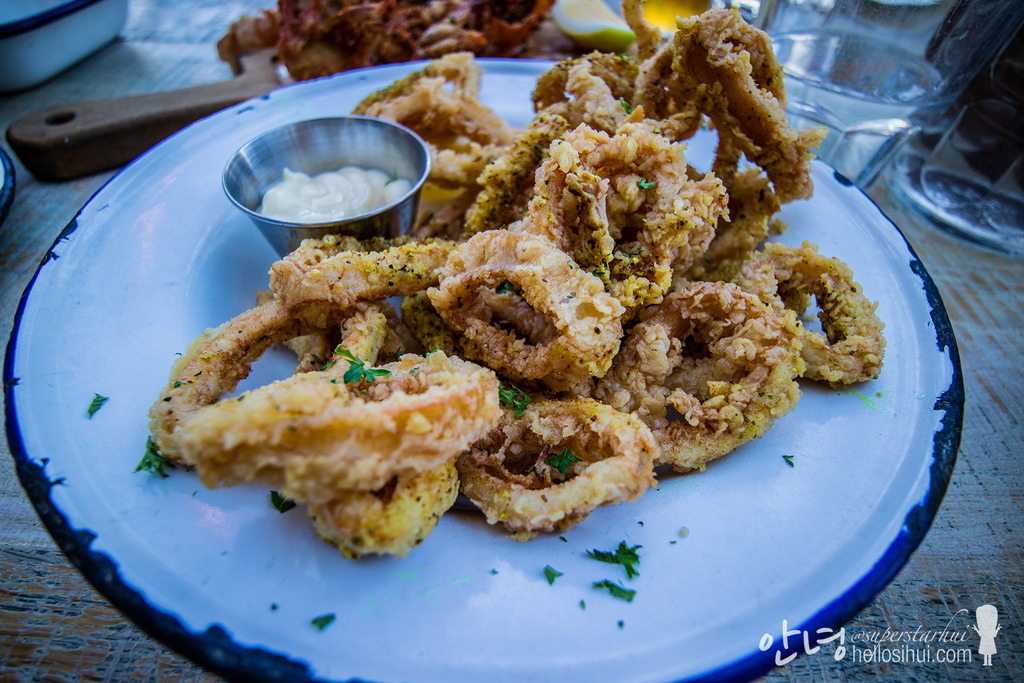 You know, once you had the best calamari, its so hard to get one to replace…!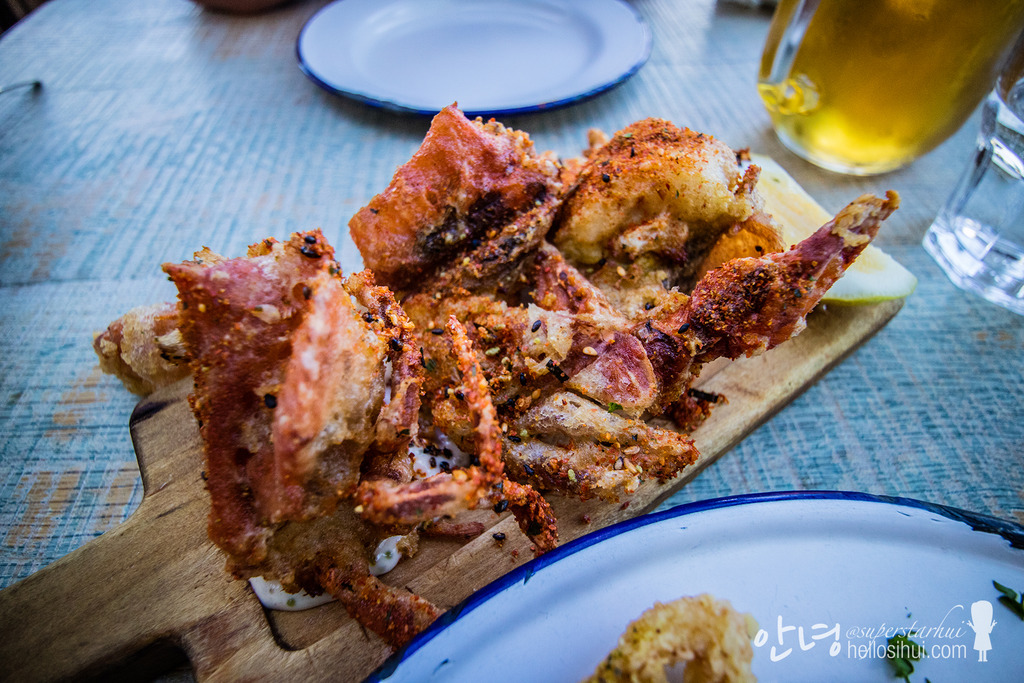 We thought the soft shell crab is tasty and better comparing the two.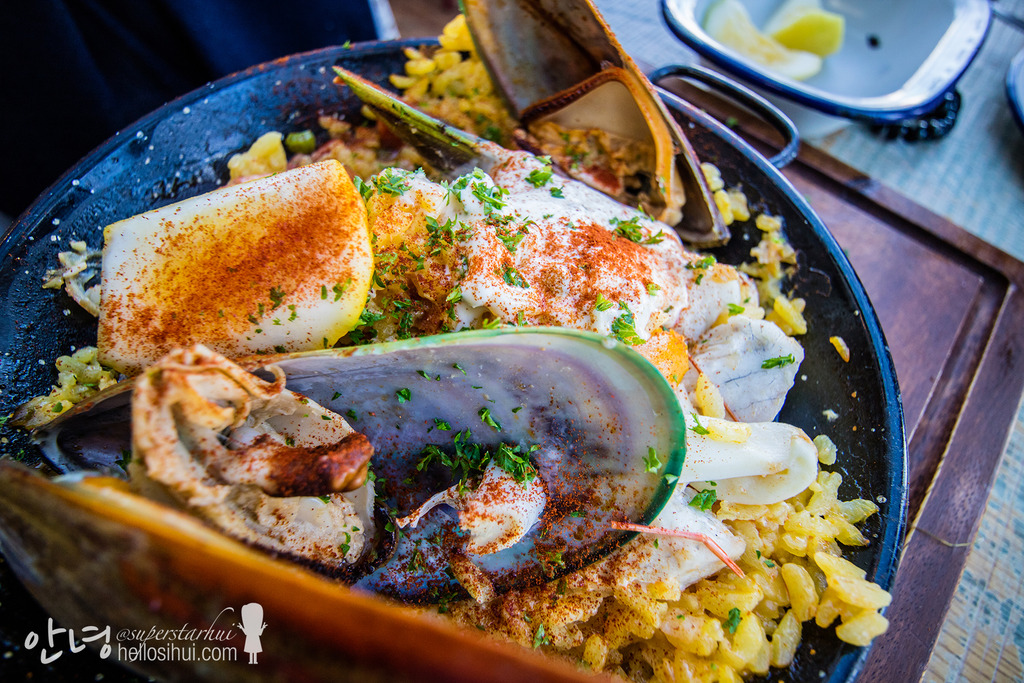 Main course for sharing 🙂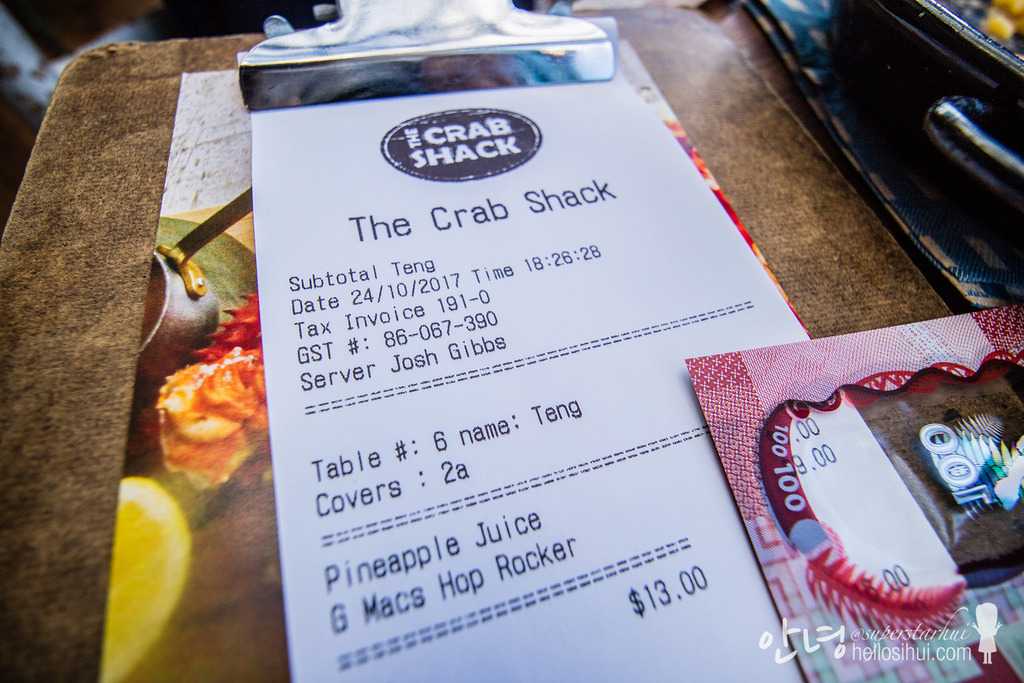 They are pretty nice to remember the name haha 🙂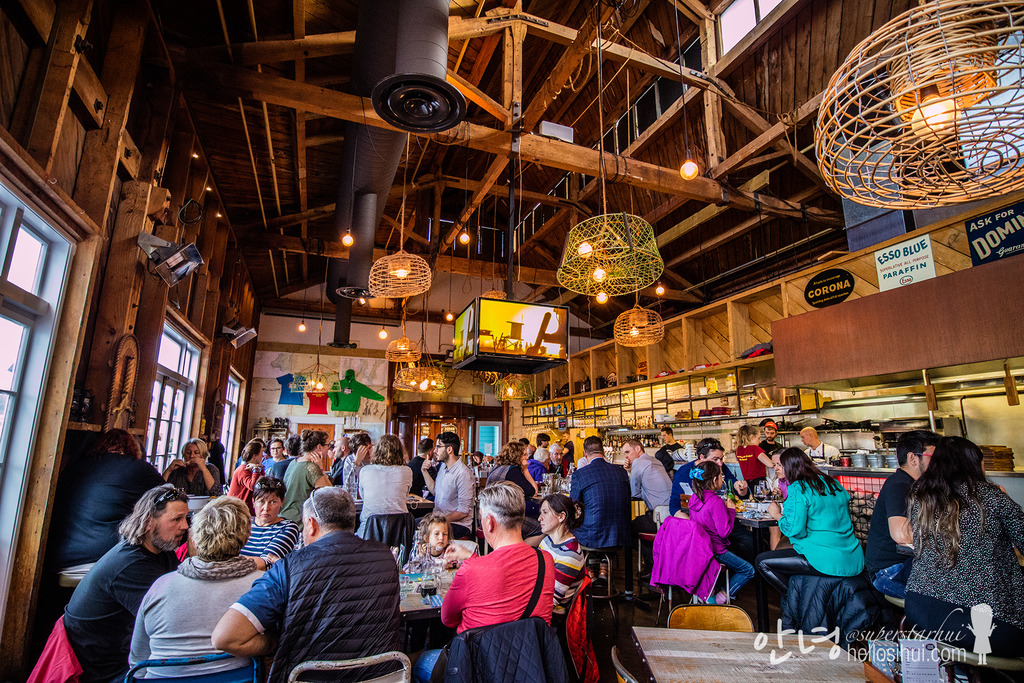 its so crowded when we leaving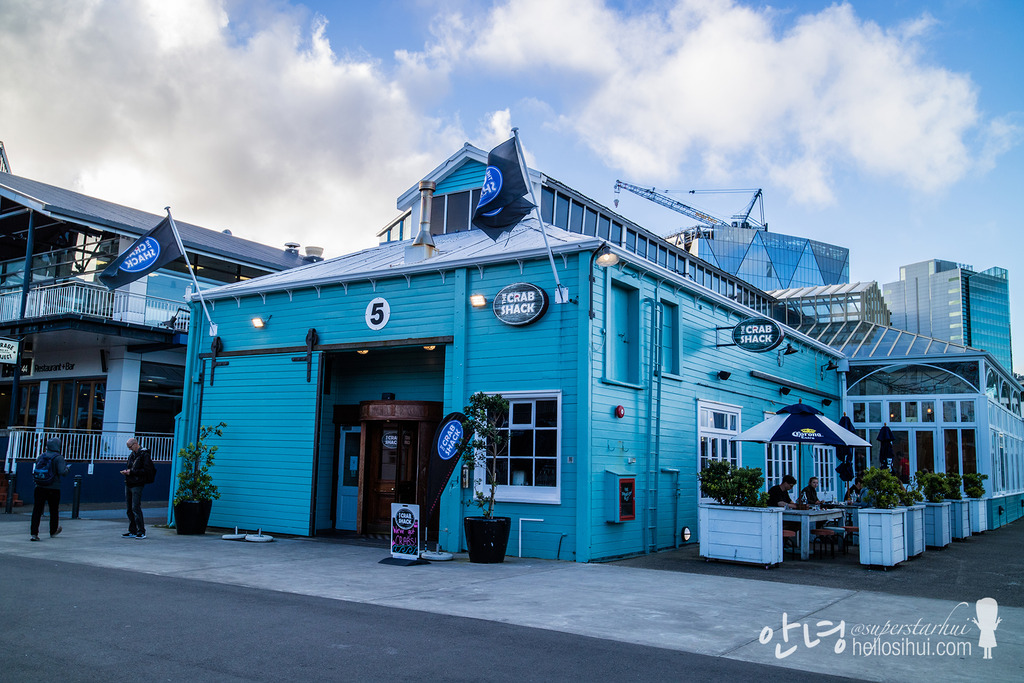 You can opt for outdoor seat too.
Crab Shack @ Wellington
5 Queens Wharf, Wellington, 6011, New Zealand
---
Mount Victoria Lookout @ Wellington
And, a simple trip up Mount Victoria for the view before the sunset down 🙂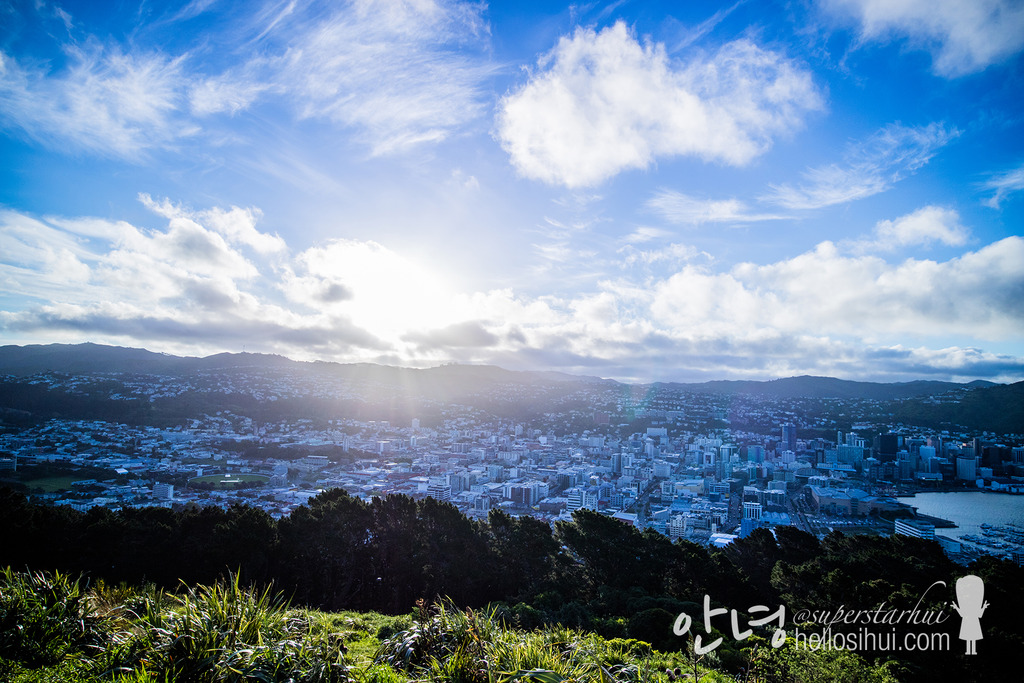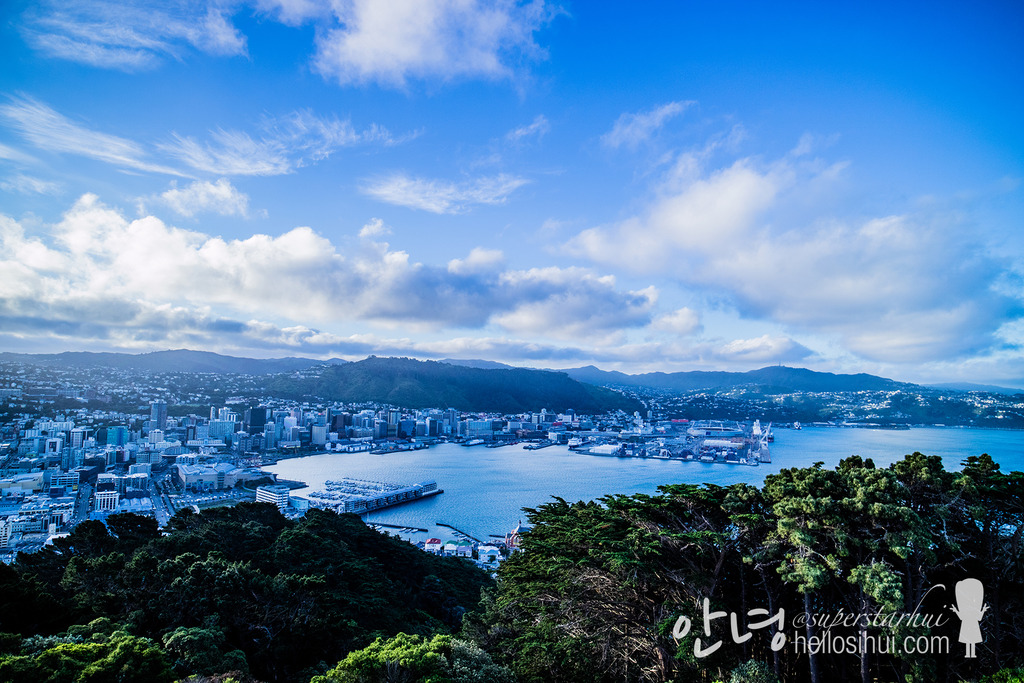 What a great day for such view 🙂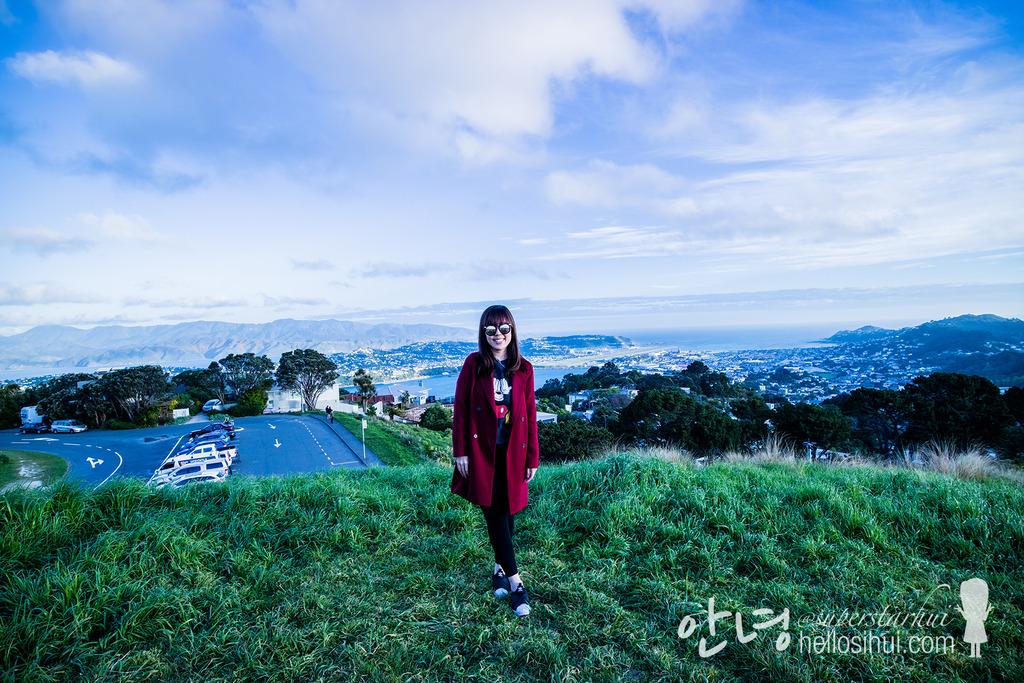 ---
Airbnb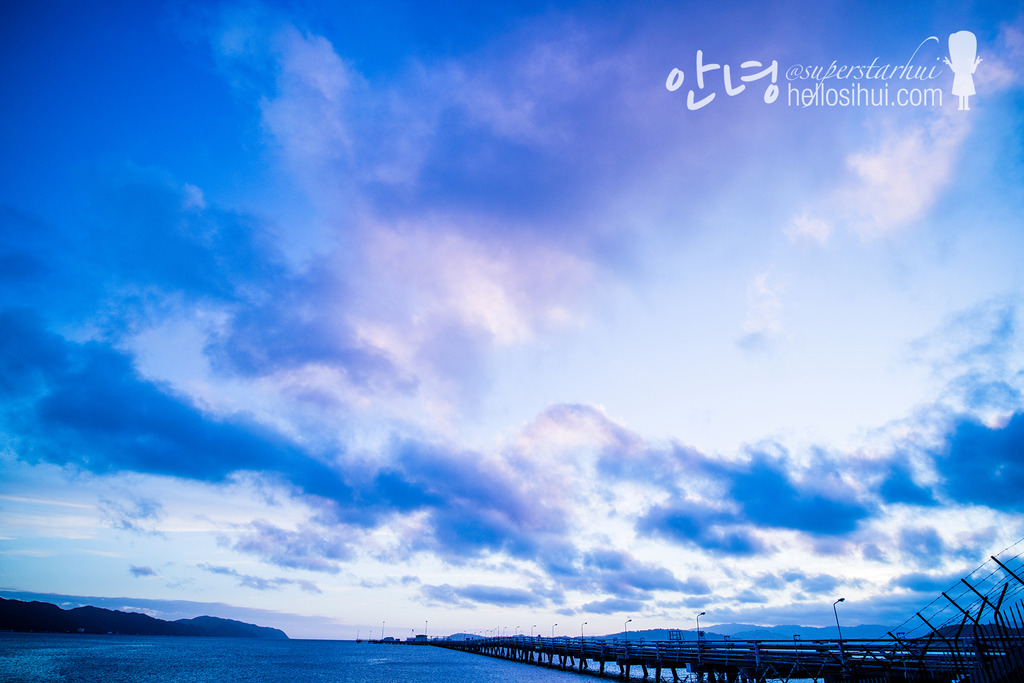 We booked the airbnb with a label as The Castle (in Lower Hutt), to find out its designed by a well-known New Zealand architect Ian Athfield. The rooms have great view of Wellington Harbour. During our ride over, we will be having a great view of the beach for the entire ride from Wellington. Such breath-taking 🙂
P.S. Ian Athfield is really famous with his work especially – Wellington Central Library, Jade Stadium in Christchurch, and even Bangkok rapid transport system.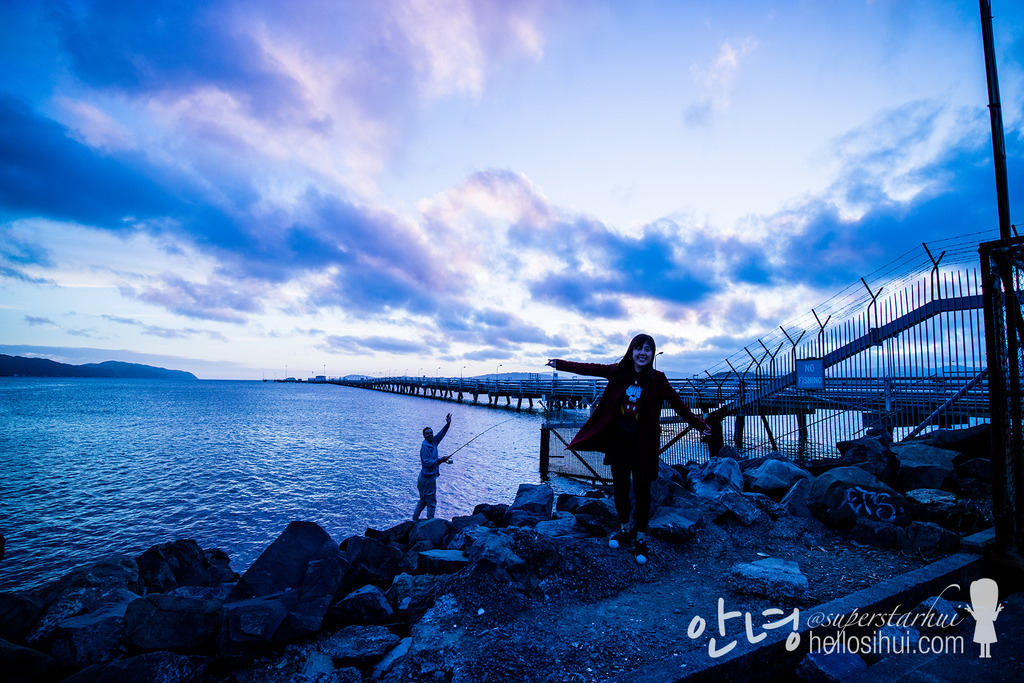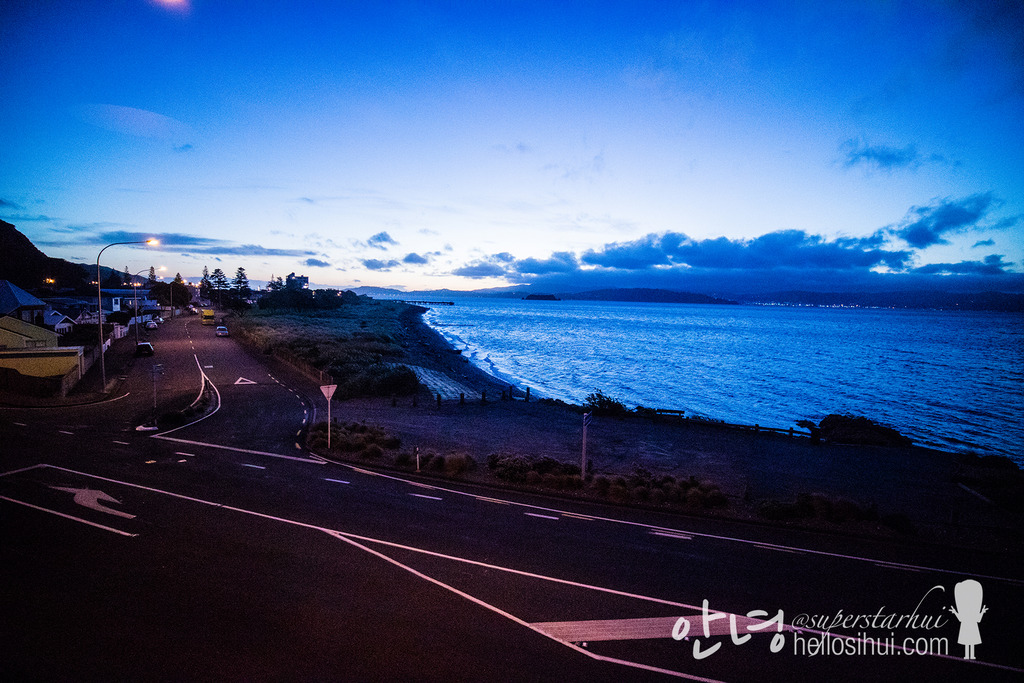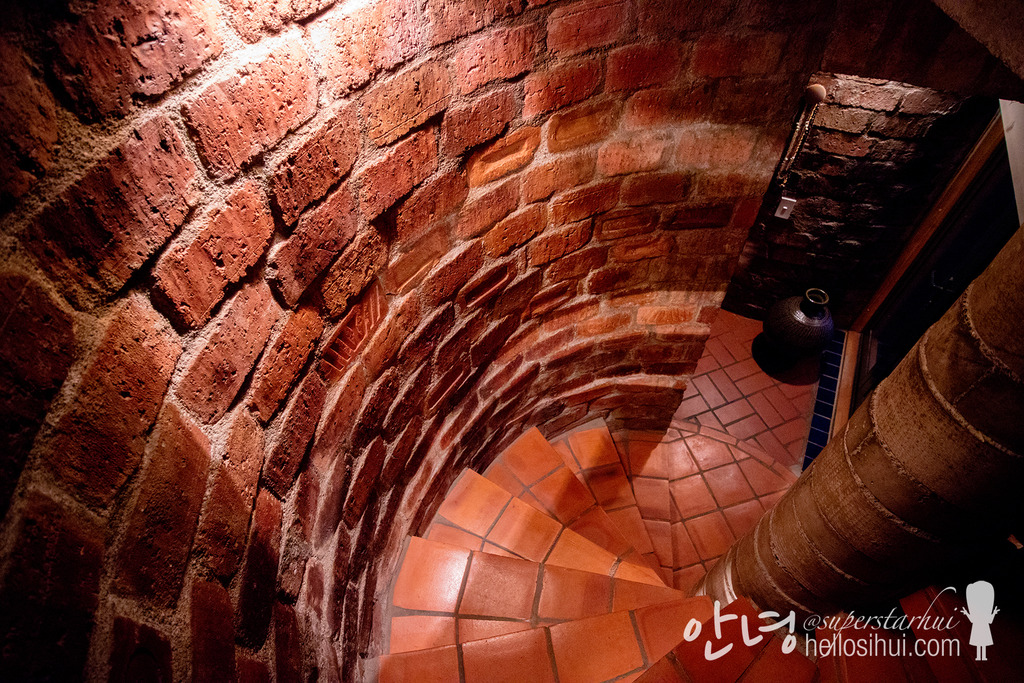 The stairs, that teng said it look like beauty and the beast dungeon. she doesnt have a good feeling of the entire stay, while I find it alright, too steep and narrow stairs.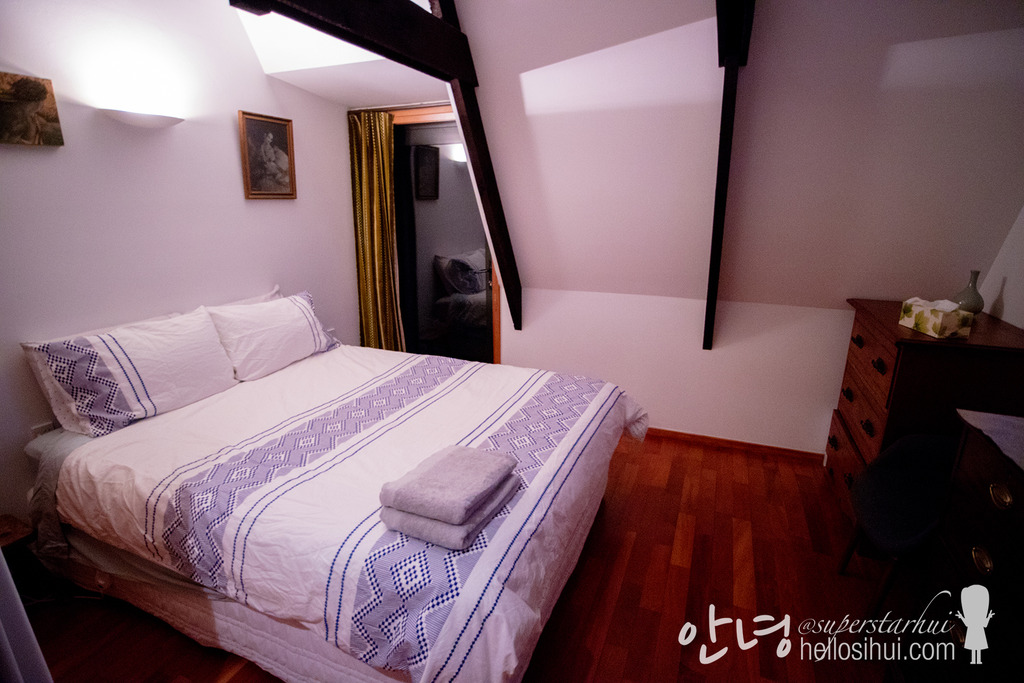 the room, with those pillar around, I knocked straight in front of my entire face the next morning :/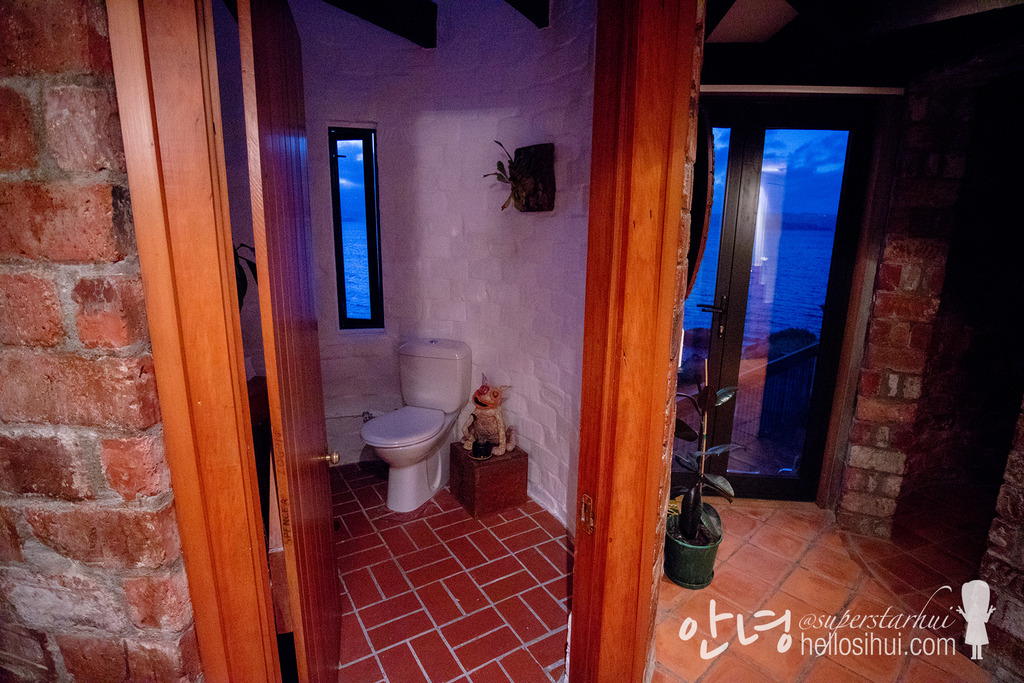 Toilet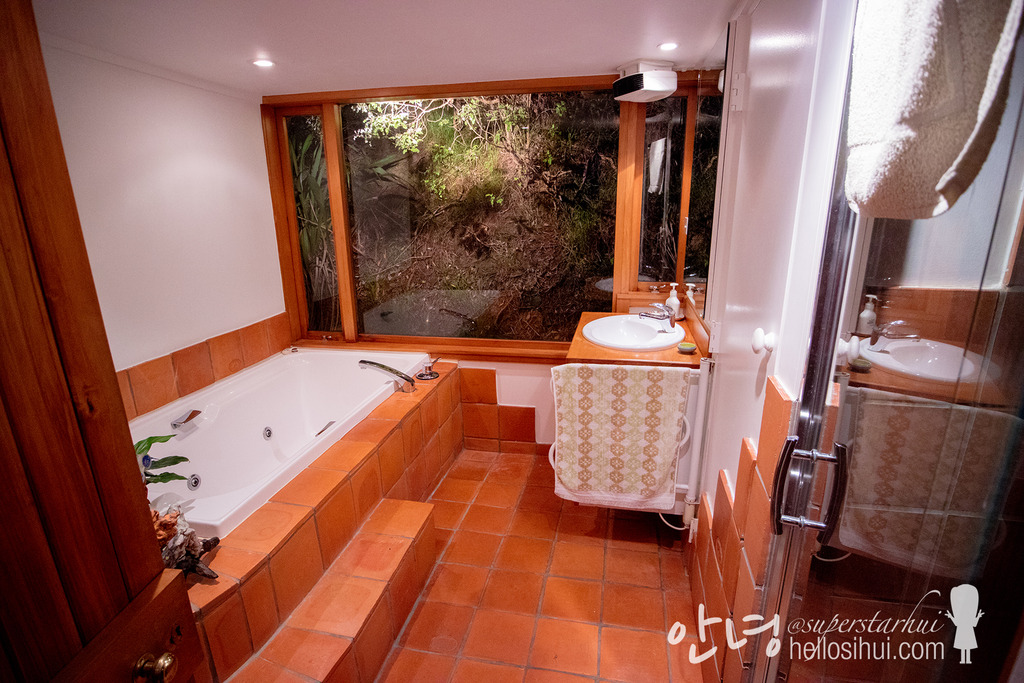 bathroom. (i didnt post the kitchen and other rooms because…. it doesn't look as good as it is haha)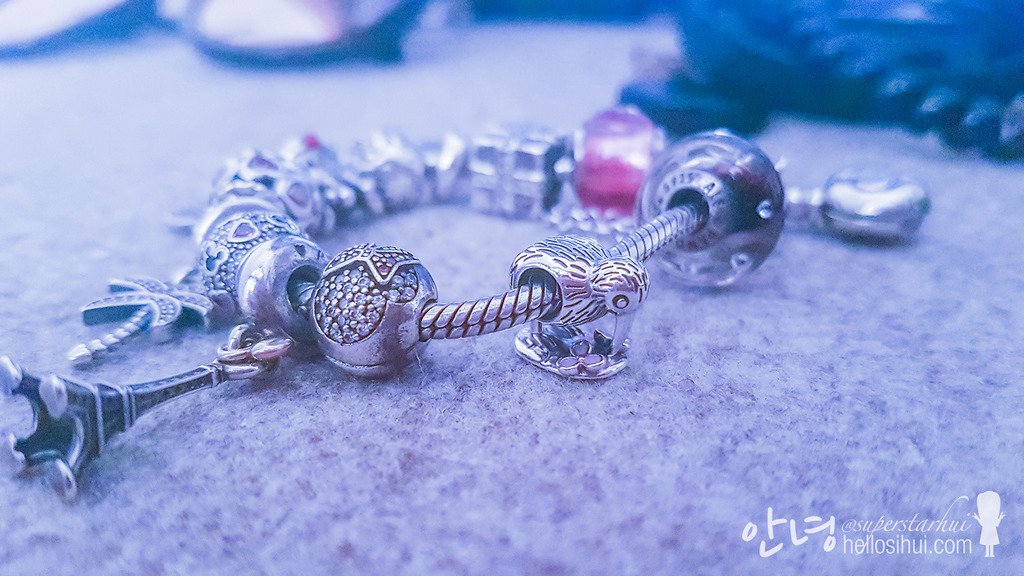 A gift for myself, spot this cute kiwi that is exclusive in NZ 🙂
---
Camera
Canon M3, Go Pro 4 Hero, Samsung Galaxy S7 Edge
Accommodation
Airbnb
Follow me: IG @superstarhui / Dayre @superstarhui
#hellosihuigoesNZ for New Zealand travels
#hellosihuigoeskorea for Korea travels
#hellosihuigoestravels for any travel destination! 🙂
---
---