HELLO KOREA 2022/2023: 너무한육회연어 2muchsalmon
[Travel in December 2022 – January 2023]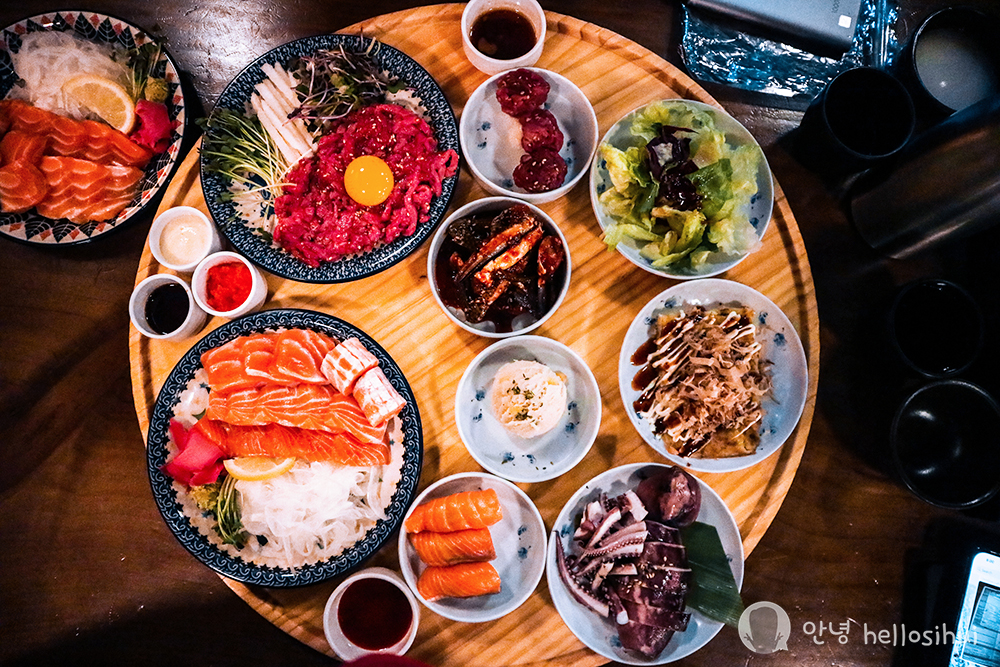 Oh gosh, look at the salmon!
No Korea trip is complete without indulging in a delightful salmon dinner. While my go-to spot has always been "Salmon Bingsoo," I recently stumbled upon a highly regarded eatery frequented by locals in Gangnam.
Naturally, my expectations were high, as the reviews and appearances were quite promising. After thoroughly researching and reading numerous posts confirming their exceptional sashimi and buffet offerings, I eagerly anticipated my visit.
However, upon arrival, I was surprised to learn that their offerings did not align with what I expected.
Nevertheless, a new found place is always an interesting place.
This is how the restaurant look like, pretty nice!
This happen to be in one of the scene in LIFE (라이프) a JTBC drama 🙂
The drama starred big star like Lee Dong Wook & Cho Seung Woo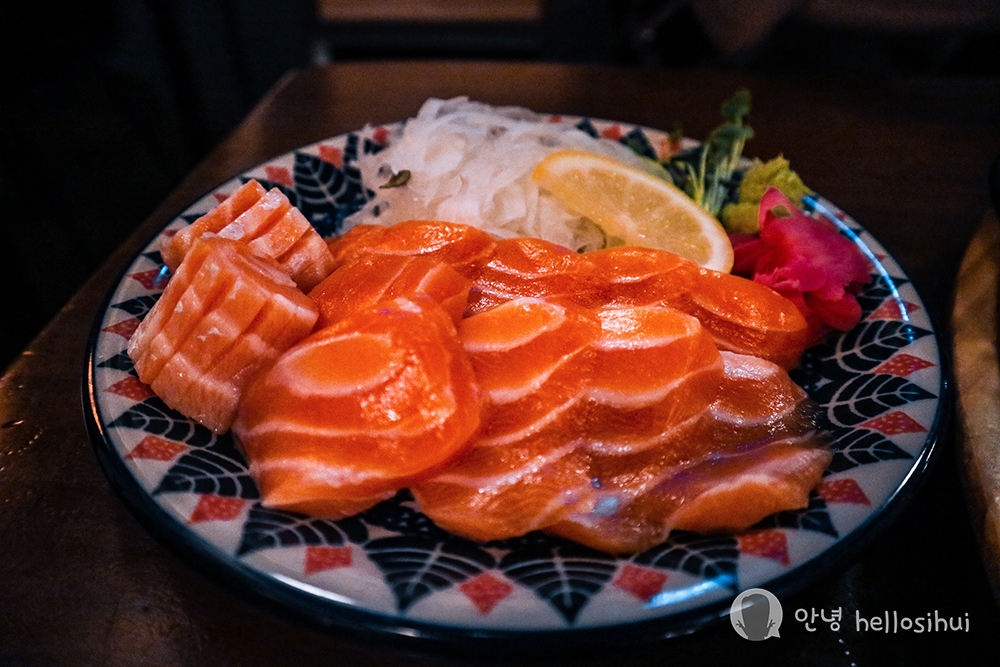 I love how thick and fresh it is! 🙂 Yes, this is additional portion because I am upset without buffet haha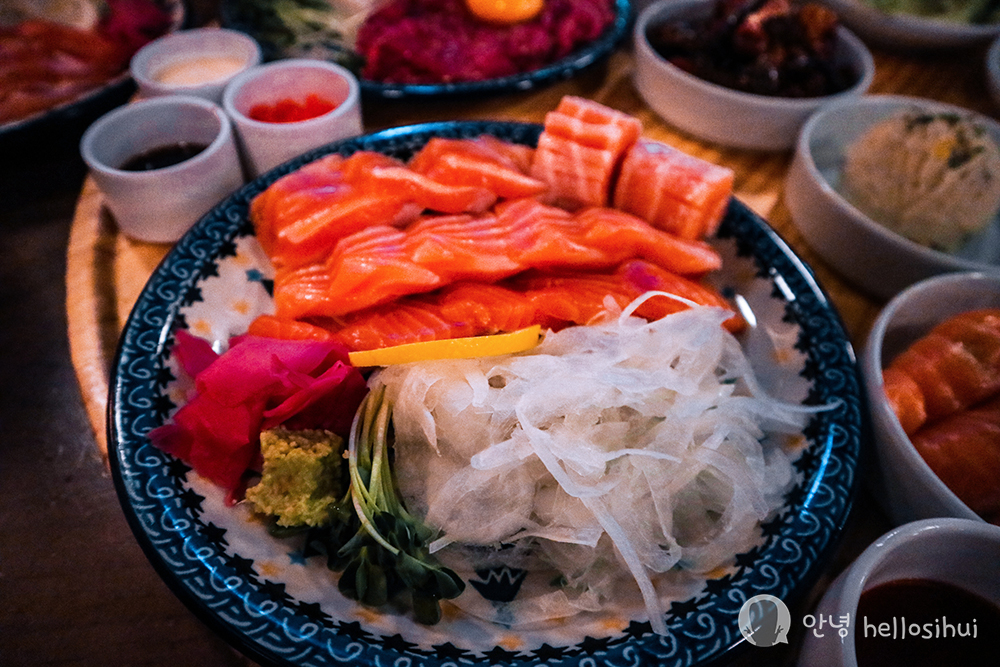 I ordered a set, but honestly, I already forgotten the price. (Sorry*)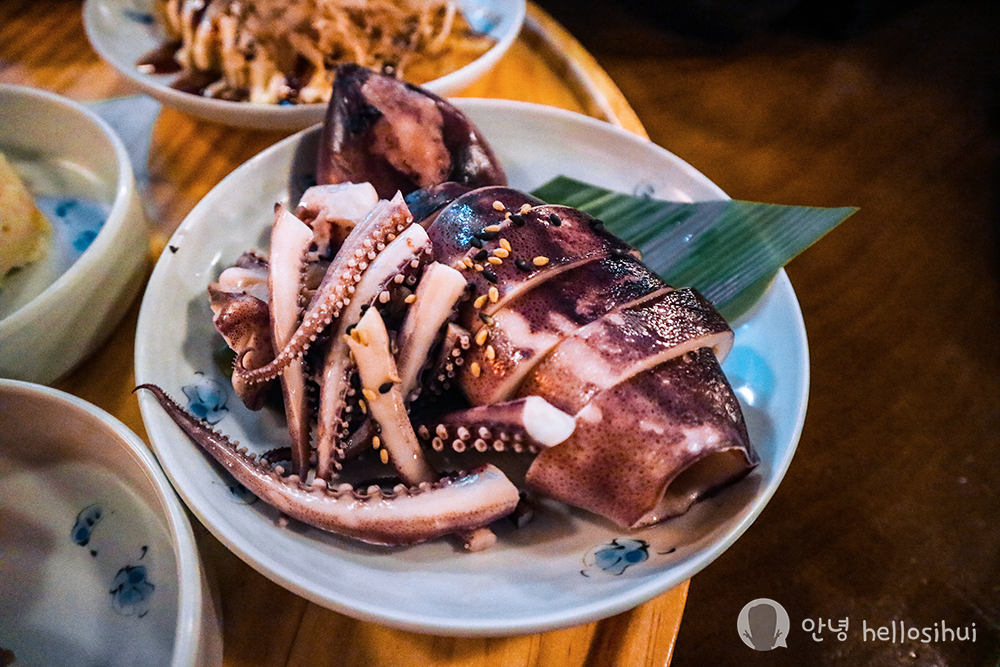 grilled version, i love the tentacles!
salmon sushi!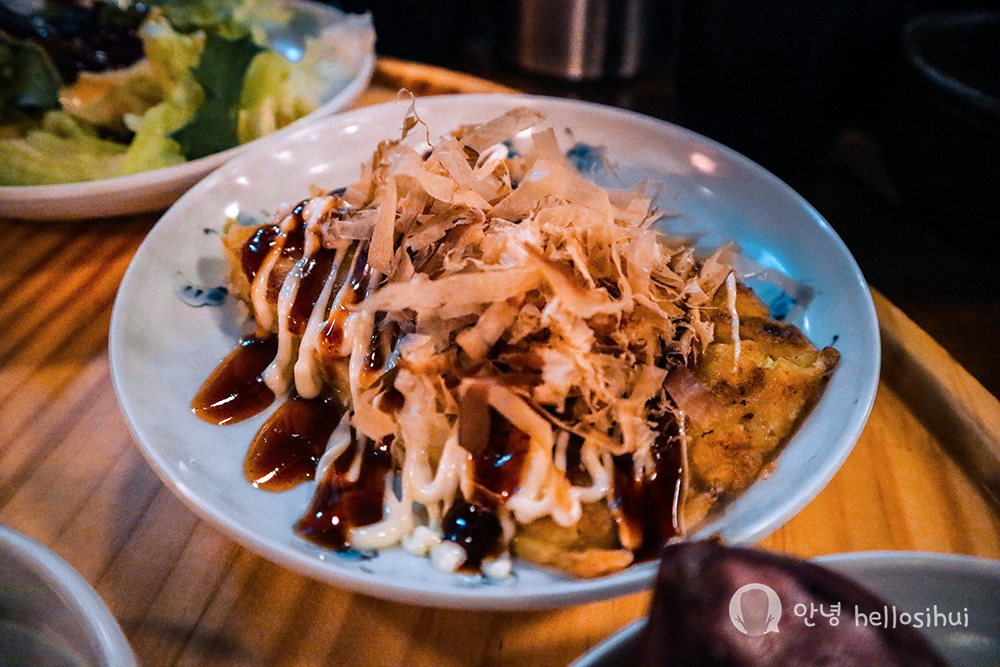 Pancake, but I don't really like bonito flakes in general 🙂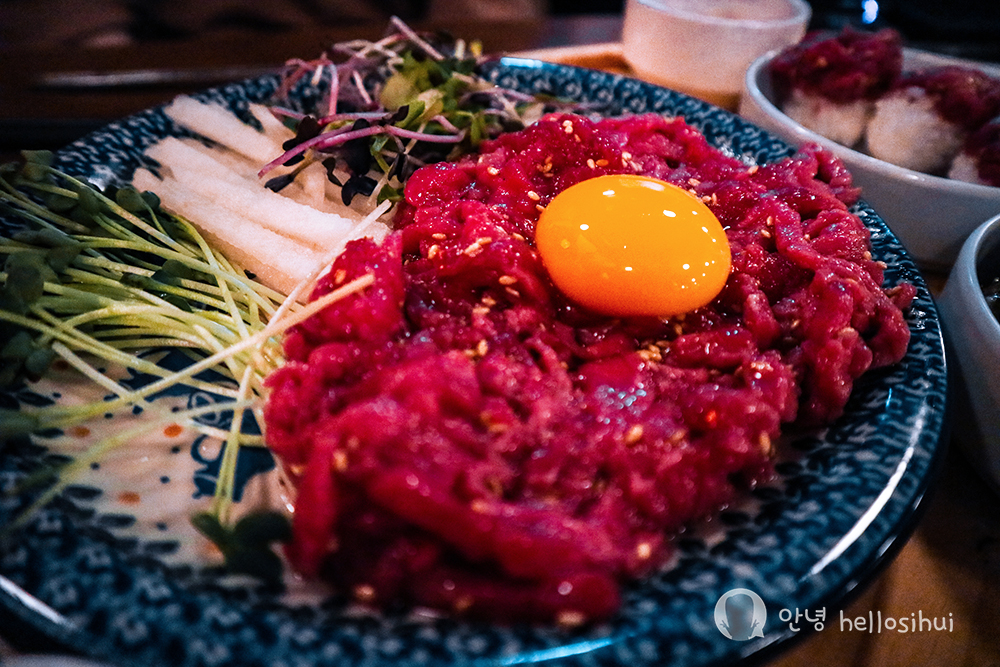 raw beef! i love the pear that come with it! haha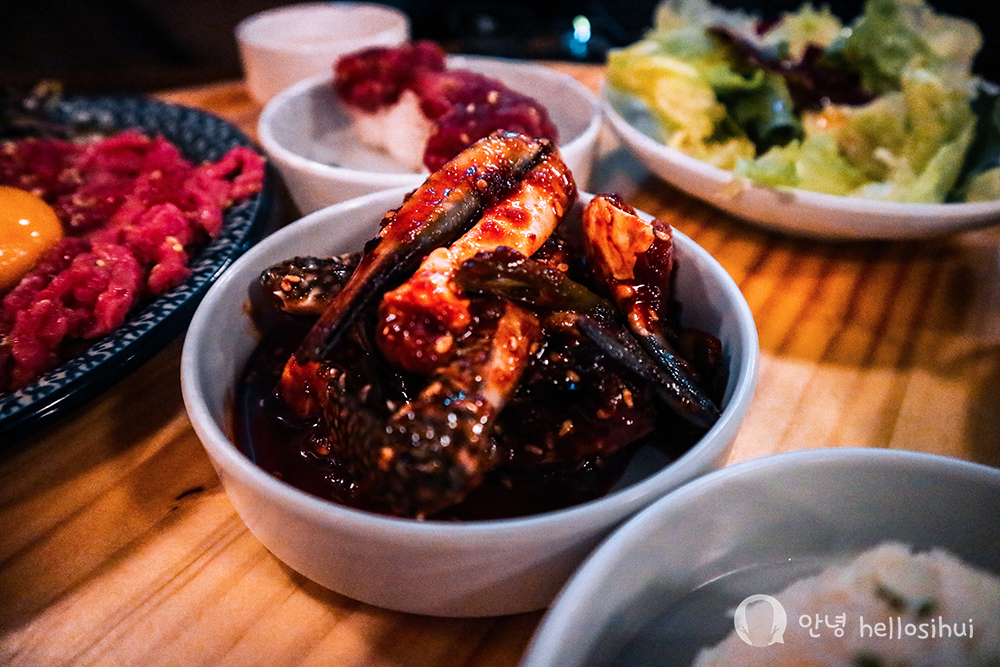 chilis marinated crab!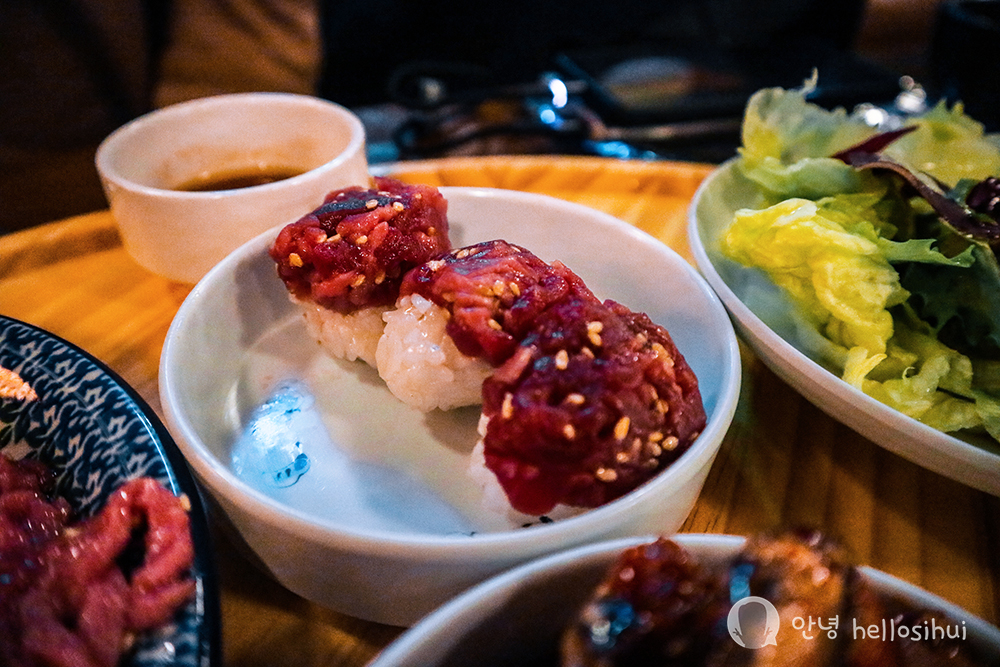 raw beef sushi haha
sald!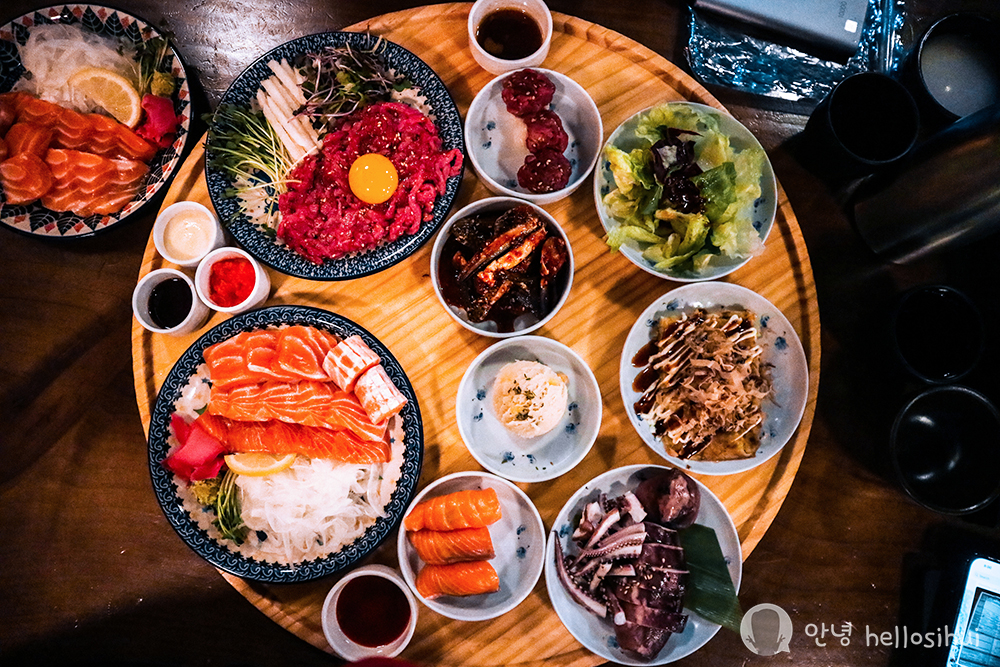 Oh, i didn't take photos of the potatoes! haha.
---
Direction to 너무한육회연어 2muchsalmon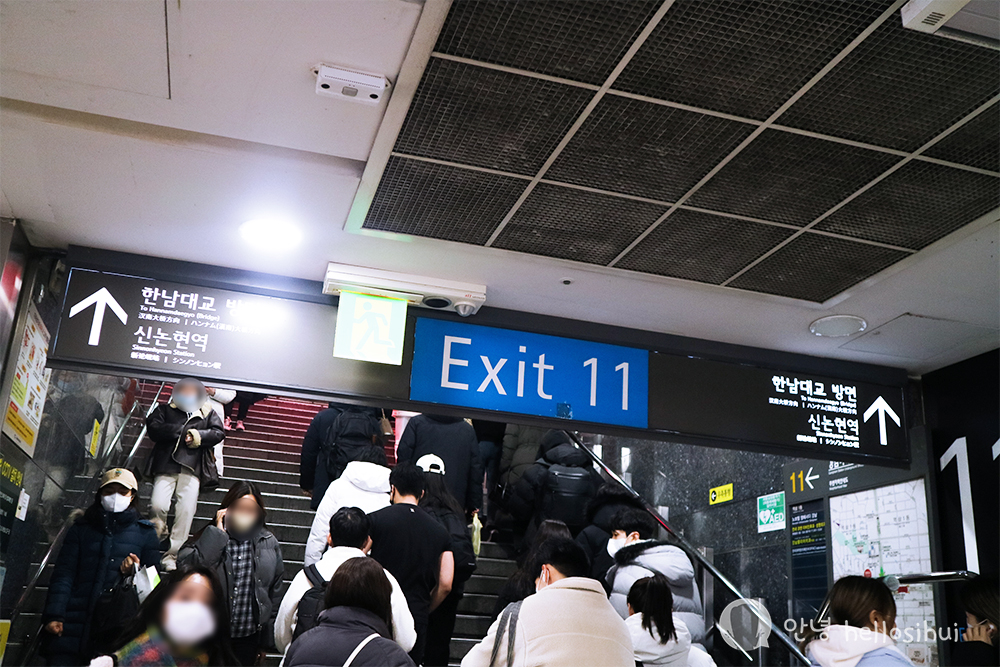 Gangnam station exit 11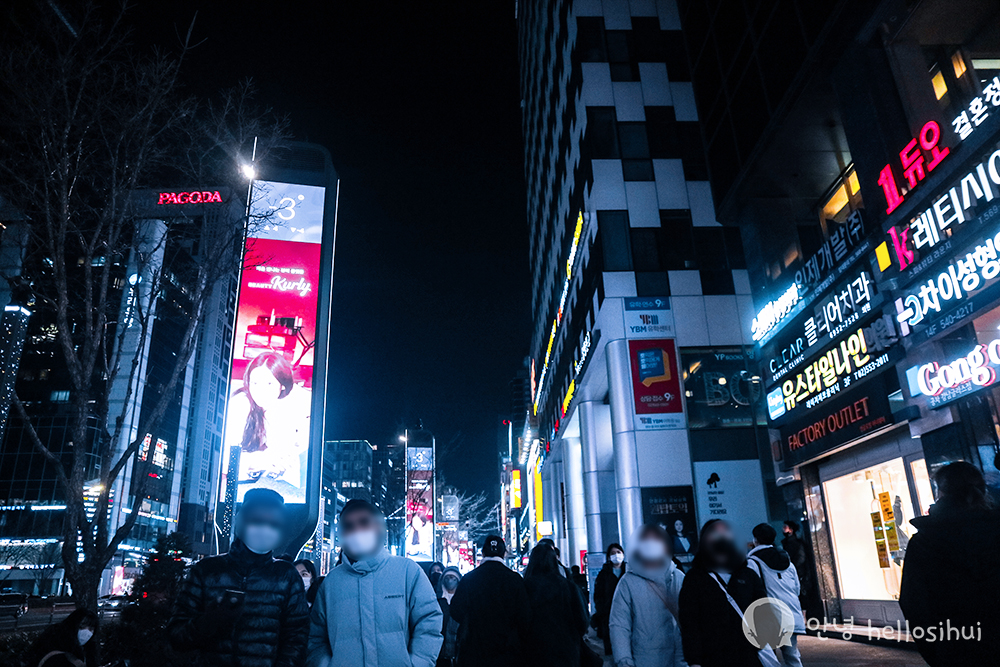 Walk straight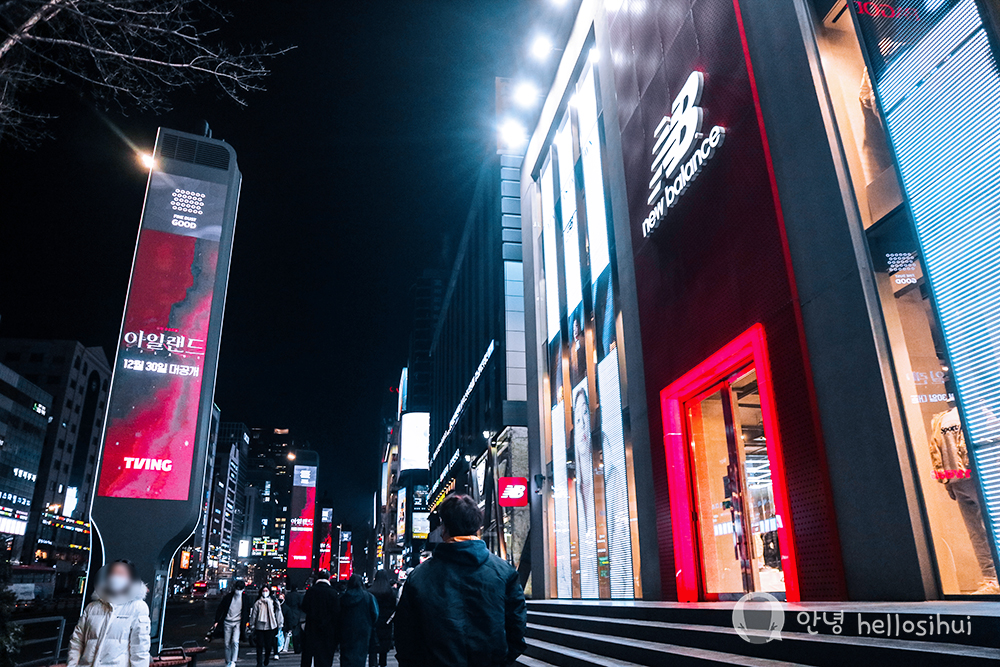 Walk till you see New Balance, and turn right 🙂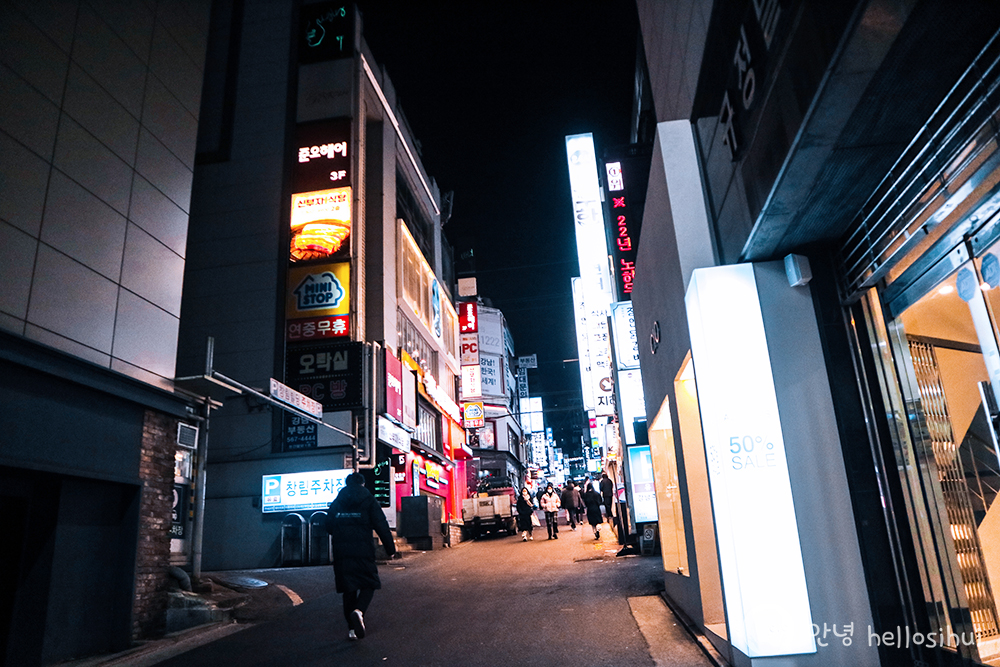 This is the small road after you turn right at New Balance… walk straight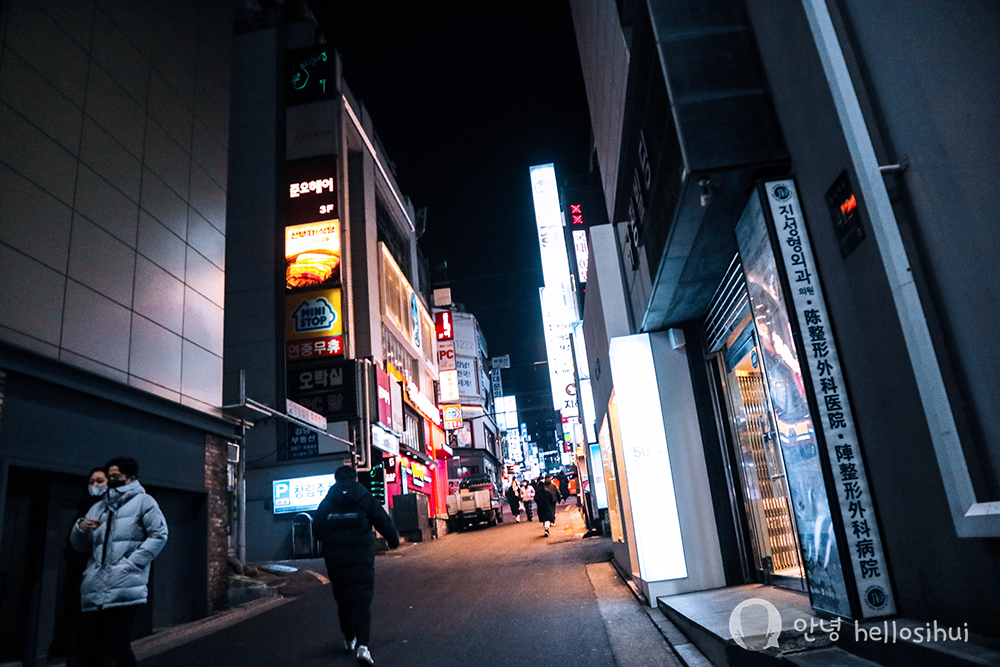 Continue to walk straight, very soon you will reach 🙂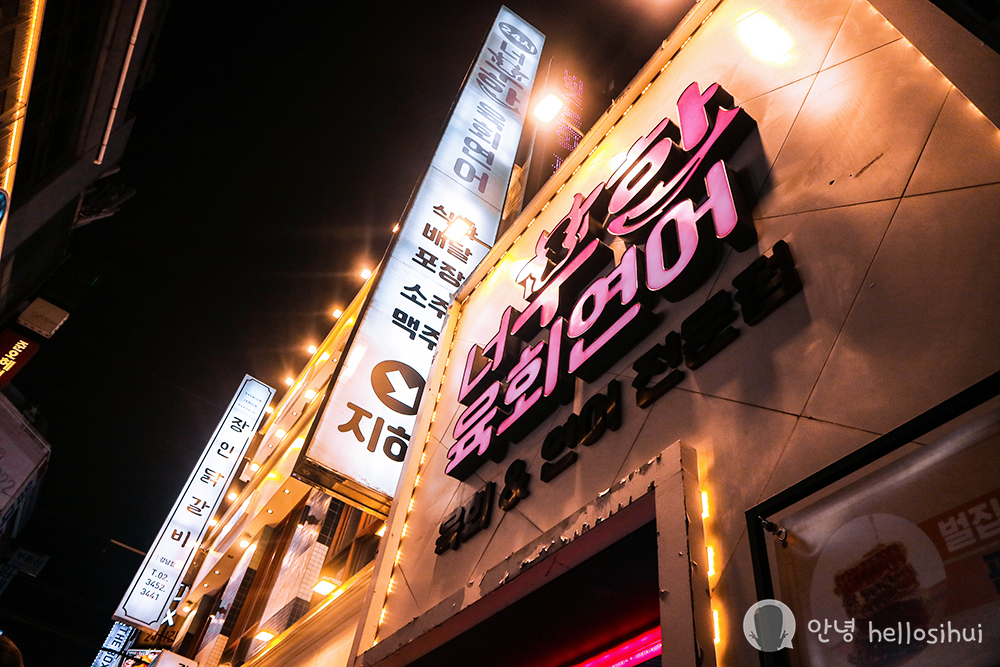 Here you go! 🙂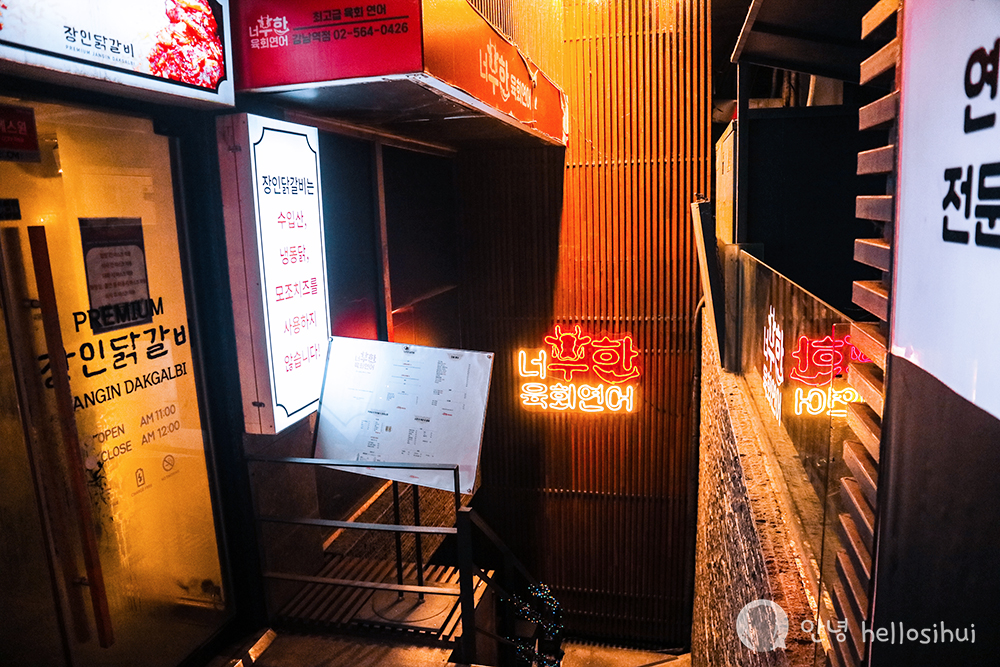 Yes walk down the stairs, it's at the basement! 🙂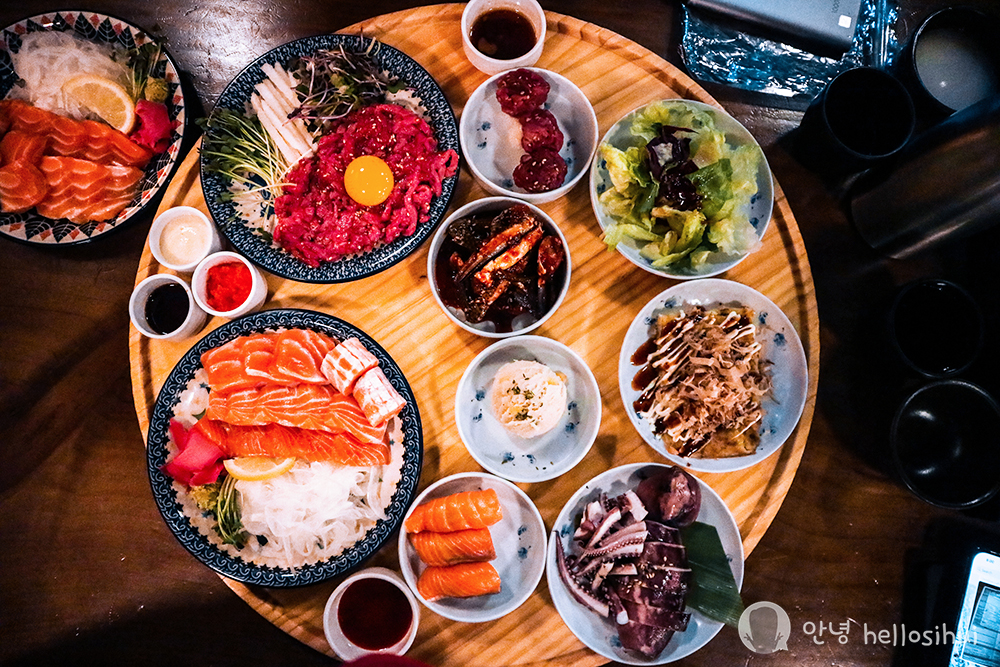 ---
너무한육회연어 2muchsalmon
Address: South Korea, Seoul, Gangnam-gu, Yeoksam-dong, Teheran-ro 1-gil, 19 지하2층
Nearest Subway Station: Gangnam Exit 11
Operating Hours: 11am – 10pm
Instagram: https://www.instagram.com/2muchsalmon/
HELLOSIHUI'S TIPS: 
Apparently, there's like big crowd in the restaurant, so I put my name and contact number and come back about 30mins later. I go Kakao Shop, and didn't get anything so sad!
This shop is famous with their raw stuff, so do order them! 🙂
Overall Rating: 6.5/10
---
From Singapore to Incheon Airport
Via Singapore Air – 90,000 Mile + S$87.70 Tax
Singapore Air flight the same period cost S$1665.30
Seoul Accommodation (Sinchon)
Peter Cat Hotel – S$623.25 / S$56.70 per night
Seoul Accommodation (Hongdae)
RYSE, Autograph Collection Seoul by Marriott – SGD 535.20 / S$267.60 per night
Busan Accommodation
Ramada Encore by Wyndham Busan Station – S$319.20 / S$159.60 per night
Transport
Airport Transfer 6002 Bus Limousine: 17,000won
Korail (KTX): S$125.50 (2 Way, Seoul – Busan, Busan – Seoul)
Private Transport: Kakao Taxi and payment via Youtrip
Within Seoul & Busan: T-Money
---
Camera Canon M3, Go Pro 7 Hero, iPhone 14 Pro Max
Follow me: IG @superstarhui
---
---